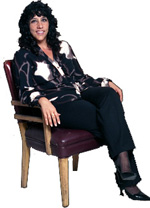 Q:  Denise, I have the best intentions when it comes to filing. I start a file at the beginning of a client relationship beautifully, but I just can't seem to keep it up. When it comes to closing and getting the files uploaded, forget about it! And talk about incomplete files! It just doesn't happen no matter my intentions. My paperwork is on my mind all the time.What should I do?
A:  Keeping your files in order is not just a good idea – it is imperative. This is something you must have a solution for your business. If you don't have a system that you can follow and keep up with yourself, then you need to have an alternative. That may mean having someone else in your business whose job it is to make sure the paperwork gets done properly.
The bottom line is there are many agents who are amazing with people. They absolutely shine when working with others, but paperwork just is not their thing. The key is to then have someone in your business that can help you with this, whether that is a transaction coordinator or part-time assistant.
However, it is ultimately your responsibility to make sure the content from the phone calls gets summarized and included, and the paperwork is completely properly and included. Ideally, you should spend 15 minutes a day or so getting this updated, but if you were doing that now, you probably wouldn't have asked this question. Therefore, it might behoove you to have someone else in your business who is responsible for that information.