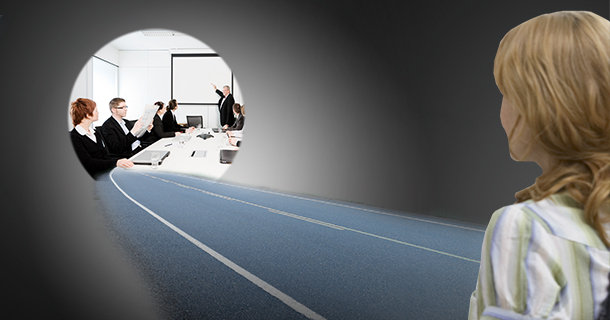 When I encourage my clients to set realistic goals I also help them set up a strategic plan to achieve them. When a plan is followed, success usually follows! The challenge is when they focus too much on the goal and not enough on the plan.
When setting realistic goals you have to first have a clear vision of what you want to achieve. You then need to be realistic about the plan to reach your goal. The goal is the vision of what you want and the plan is the gasoline that will get you there.
Often I work with agents who get overwhelmed when they feel they are far from their goals. I then remind them that their mindset is paramount and their ability to follow the plan will ensure their success – not simply focusing on the goal. When you focus too much on the goal and not enough on the plan you can find yourself becoming overwhelmed, frustrated and deflated. I can't tell you how many real estate agents I have worked with over the years that have experienced this.
"Focus on the plan, be consistent get your eye off the goal and onto the plan." I have made this directive numerous times to get my clients off the "goal cliff"- where the agent is focusing so much on the goal that they walk off the cliff into the deep canyon of inaction where they find lost hope, frustration, and they often lose confidence.
When you stop taking action, your goal seems to float further and further away. But if you can even take little tiny baby steps toward your goal by taking action and moving forward, you will get there. I always remind my clients that it is their plan (the fuel), not just their goal (the vision), that will guarantee success in anything they want to achieve.
I have had many clients wonder why they can't seem to reach the same goal they have been striving so hard to reach for years. When I take closer look and ask them to tell me exactly what their goal is they seem to be able to clearly articulate their vision but they struggle to tell me their plan because they haven't been doing it. When I can refocus their attention to the plan and less attention to the goal they miraculously have success.
Recently a client of mine told me they were thinking of stopping their geographical farm. I was shocked to hear this because she had always wanted to master a farm area. This agent had a beautiful brand, gorgeous marketing materials but she had lost hope that her goal could ever be reached. Upon closer examination I realized that my client had a very clear vision of what her goal was but she lost sight of the fact that her farming plan required a minimum of 6 months' worth of regular monthly mailings. She did her first mailing but she didn't get any response so she lost hope and wanted to stop. She lost sight of her plan and focused only on the goal of mastering the farm and could only see failure, not success. But every successful client of mine who mastered a farm area knows had they kept their focus on the goal instead of just putting one foot in front of the other month after month that they would have likely given up.
Reaching goals is about having the right mindset and having the right mindset requires a faith that the plan you have will bring results. The next time you set a big goal pay as much attention to the plan and to your mindset as you do to the goal. Mindset is everything!!!