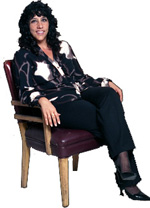 Q:  Denise, I am having a problem with my buyers and open houses. Several of my buyers are looking at open houses on the weekends, which is fine. I have told them that in order for me to remain their strong advocate they need to let the agent holding the home open know they are working with an agent already. However, a few of the other agents have been very pushy and downright unethical when it comes to communicating with my clients after the open house. What should I do?
A:  There are two things I would suggest:
1.  Instead of having your clients tell the agent they are working with "someone," have them specifically tell the agent: "We are working with Jane Smith at Everyhome Realty. Any additional information about the home should go to her." Give them copies of either your business card or a slip of paper with your marketing on it with instructions as to how the agent can get a hold of you.
2.  Contact your managing broker and outline the agent behavior that is being reported to you. Depending on the specifics, this may be behavior that violates the Code of Ethics Article 16 or it may be in violation of your local MLS standards. There may be additional action or information that you need to be providing your buyers before this is seen as a violation, or it may be a downright violation that needs to be reported to that agent's managing broker or your local Association.