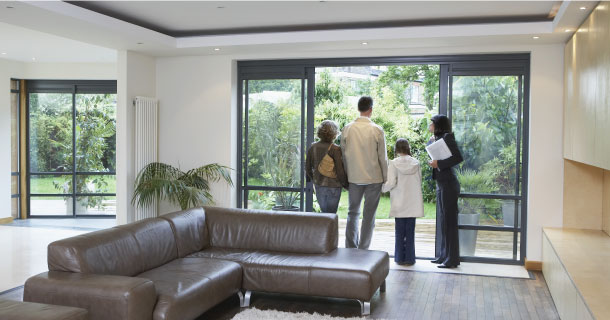 An agent asked me recently, "Denise, how do I convert leads from an open house?"
Converting leads at an open house is easy because they already met you and I bet they developed some sort of rapport with you. Furthermore, they took the time to see a home so they probably are thinking about buying or selling.
Therefore, your conversion efforts should be centered on developing further rapport. And that comes from giving. I like to use my three favorite words for this: Would you like…
No pressure.  No pushiness.  No presumptions.  Just a request for permission to give a client what they want.
How do you use these three words?  In questions like these:
"Would you like me to get you some more information on appreciation rates in the neighborhood you like?"
"Would you like me to do a complete summary of the upgrades that have been completed on this house?"
"Would you like me to search for and find properties that are similar to this one?"
Think about the types of things you send to buyers on a regular basis. Perhaps they need the names of some lenders to get prequalified. Maybe they would like information on interest rates and subsequent monthly payments. They may even market information on inventory or median sales price. You could phrase almost anything as a "Would you like…" question.
When you ask people if you can get them more information or perform a specific task for them, you're beginning the process. And by providing them with additional information before you are asking something of them is a great way to prove yourself and to get them wanting to interact with you more.
One very important factor to remember when asking "Would you like…" questions is the way you phrase the questions.  For example, you could say, "Would you like to be on my mailing list?"
That sounds sales-y.  That's not offering information.  That's asking for something, rather than giving something.  Instead, you might want to say, "Would you like me to get you some more information?  I send out market information monthly that helps my clients make wise decisions about their real estate. Would you like me to send it to you?"
See how much less intimidating and more helpful that is?
Another of my favorite phrases is "Can I take a moment…?"  This is another non-threatening way of beginning to give information to your clients:
"Can I take a moment to show you what the numbers would look like if you purchased a home like this?"
"Can I take a moment to go over what the next step would be if you were interested in buying?"
"Can I take a moment to show you how others who have invested in this neighborhood have realized significant returns?"
These questions move the conversation forward and again, they are focused on giving.  They offer information and service.
When you develop a friendly give-and-take list of questions and answers with your clients to ask in person, on the phone, or via email or text, you show that you are looking out for their interests and their situation.