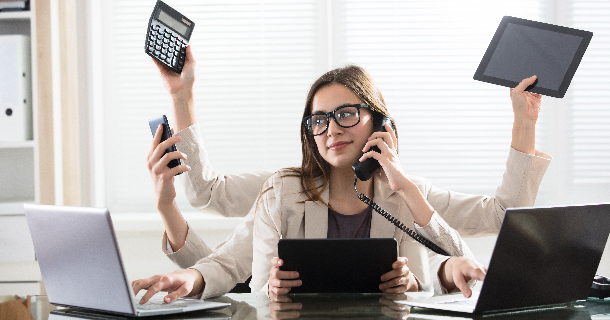 The one incredible benefit of being a real estate agent is that you get to set your own schedule.  Imagine the freedom to work when you want and to be able to sleep in when you want.  Sounds good, right?  That is a fantasy that many real estate agents like to believe but in reality, the business of selling real estate can overcome your life.
The challenge for so many of my clients has been how to juggle it all.  Being a real estate agent in today's market means you must be a Jack of all trades.  You list of duties is long, including but not limited to:
Cultivating Buyer and Seller Leads
Presenting at Listing and Buyer appointments
Writing legal contracts
Managing Databases
Negotiating contracts
Managing multiple personalities when dealing with multiply offers
Juggling multiple offers
Marketing properties
Writing effective marketing copy
Meeting with lenders and inspectors and appraisers
Managing your finances
Schedule showings
Handle a transaction from Pending to Closing
Plan past clients eventsjack
Plan potential, current and past client marketing campaigns
Research market stats
Research MLS for CMA's
Manage technology
Manage people during conflict
Try to sleep
You can see that the list is long and this is only a part of what you do.  For many professionals they have a set list of job tasks that they do and they have systems for everything they do.  If you do not have systems in your business to help you manage this monstrous list of duties then there is absolutely no way you will ever be able to take the time off that you want to, need to and deserve to.
The best way to begin to simply your business so you can multiply your income and increase your time off is to work on the 5 essential systems for your business.
Lead Generation System – if you do not have a "faucet" that you can turn on and off that will guarantee you leads then you will always stress about where your next transaction is coming from.
Database Management System – your clients are you goldmine and if you are not mining this database you will forever be chasing new leads. This system is essential for peace of mind and it is your life jacket for ensuring you always have the income you need.
Listing Presentation System – this is by far one of the most important systems, you must be able to speak to the needs of all personality types at a listing presentation and if you have not personality proofed your presentation then you will never get all the listing appointments you work so hard to get.
Financial Management System– you are running a business and you need to be able to write off the appropriate expenses and you need to keep an eye on your money and your expenses. Many agents do not have a bookkeeper, they don't have a system for their receipts and tax time is a nightmare for them.  Having this system in place will streamline your effort and knowing what you make and what it costs you is critical.  Do you truly know how much of every dollar you bring in you actually keep?  At the end of the day remember, if you make $200,000 but your bank account after all things were calculated only netted you $100,000 then you make 50 cents on every dollar. This is critical to know because if you ever have a difficult client that you really don't want to work with, don't be lured thinking you may lose $8,000 because you really are only giving up $4000.  The peace of mind you will receive will be more than worth that $4000 of stress.
Quality of Life System – If you don't create a system to protect your quality of life then you will be burned out and exhausted most of the time you are working. And when you are off you will be focusing on work.  A quality of life system must include regular time off, time off for family and time of for vacation.  Every person needs down time so they can rejuvenate themselves and come back to work energized.  You owe this to yourself, your family and your clients.
Without systems in your business you will never reach your full potential.  Systems make you money, they make your life easier and they make you a much happier and healthier business person.