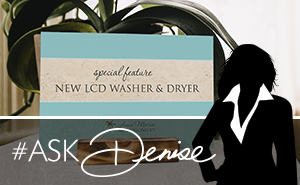 Q: "Denise, I am having a difficult time at my open houses lately. Visitors are on a mission. They engage very little, come in, tour, and leave. I am not a very outgoing person and their body language is telling me to stay away so I do. I have used a sign-in sheet in the past and am thinking of using it again. What do you think?"
A: I personally am not a fan of the sign-in sheet. People today are generally a lot more private than in the past and if you force a sign-in, you are going to wind up with a lot of Mickey Mouses and James Bonds or folks who you spend time chasing but who never respond.*
If you aren't comfortable engaging by walking up to someone and beginning a conversation, then slow visitors down with information and materials:
A welcome poster at the front door sets the stage for expectations. Invite them to open the door and come in.
Have special feature cards highlighting the property features sprinkled throughout the house. Try for at least a couple per room and include amenities that are not as apparent such as an upgraded furnace or additional attic insulation.
Hand them a features sheet which lists these items room by room.
As they enter, send them off quickly with a welcome, point out 2-3 features to look for in the home such as a steam shower in the master or wine fridge in the pantry.
In the kitchen, set up an information station that includes data on other listings/pendings/solds in the neighborhood, market trends and data, a map of where the home is in relation to parks, police and fire stations, shopping, and schools, information about the HOA, a home book, a copy of your latest newsletter, and more.
Remember, you have several different personalities of people who will be touring your open house and you should have information that wows each type. Often, because this type of presentation is probably unlike anything they are used to, they will naturally want to take a look at the spread and will ask questions.
Provide copies of certain documents for them to take with them as you are comfortable. Answer their questions. Then, use that information as a way to close. Here are three examples:
Here is a copy of my newsletter. Each month I provide a market and trends report as well as important information for homeowners and would-be homeowners. Would you like me to send this to you?
I have a Tour of Homes book that outlines additional homes in the area that are for sale and similar to this one. You can go drive by and if there are any you would like to take a closer look at, give me a call. I am done here at 3:00 and I would be happy to arrange a viewing.
This is a price appreciation analysis, comparing price increases in this neighborhood with other neighborhoods. I would be happy to do the research for you on the neighborhoods you are looking at.
Doesn't that feel a lot more natural? Creating an open house experience like this does take more work, but if this is your go-to lead generation resource, then step it up! And also remember, neighbors will check it out and, both from my experience and from what my clients report, having a stellar open house experience attracts SELLERS as well!
---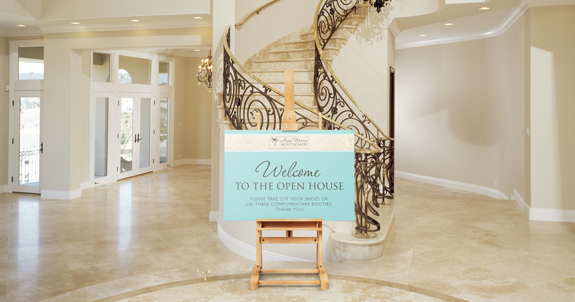 If you are wondering how you can possibly create all these materials, you are in luck! From now until August 17, an Open House System is FREE when you develop a brand with The Lones Group. Check out our Summer Special today and reach out to schedule your free consultation: www.TheLonesGroup.com/FreeSystem
---
*FOR AGENTS WHO USE A SIGN-IN SHEET NOW AND IT IS WORKING – As with all my advice, if you have a system that works, continue to use it!