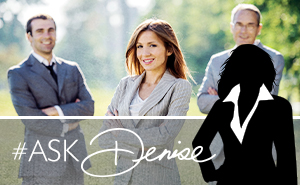 Q: "Denise, I just did a review of my business for 2018 and I feel like I have plateaued. I need to do something else because I have big expectations for the next 10 years that I have left in the business. What do you think I should do or implement to get moving?!?"
A: If you are really ready to make some big changes in your business, from branding, website, marketing materials, finessing your post-close and past client programs, get your systems fixed for your potential clients, and even determining who is on your team is what we tackle in our Mastery program. In 2019, I have spots for 24 more real estate professionals to work with me and my company to completely transform their business.
If this has you intrigued, I would love to chat with you. Send me an email or give me a call. Let's talk and see if we are a good fit for each other.