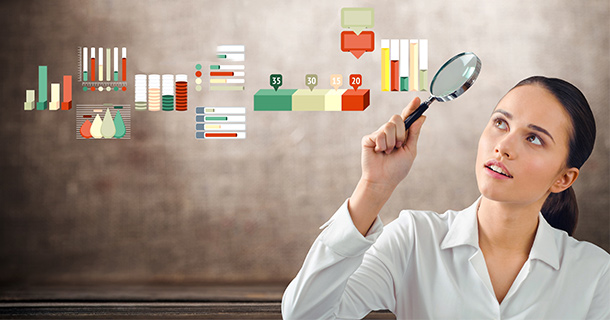 I have never met a successful real estate agent that didn't have specific actions that led them to that success. They may not always be able to pinpoint the exact drivers of success, but success leaves clues, and it then becomes easy to identify those action items. Successful agents repeat specific actions and often don't even think about what they are doing. It is like the mouse in the maze – they found their cheese and go back to that cheese time and time again on autopilot.
Just as success leaves clues, a decline in an agent's business does also. These clues may also be difficult to identify and the agent is often so frazzled about the lack of business ahead of them, it is hard to get that big-picture perspective to see what changed. Often agent has changed something about the action they were taking.  If something isn't working, there is ALWAYS a reason why.
This exact situation happened recently to one of my very successful clients.  She found herself struggling and noticed her business had declined.  When I asked her what she felt the reason was she told me it had to be the market because everything else was the same in her world.  I knew there was nothing wrong with the market she was working in and that something had to be different in her world.  I asked her if she was open to having me try to figure out what was going on. She welcomed my help. After a lengthy conversation I assessed the following changes in her world:
First her elderly mother had suffered a stroke and now required almost daily visits for intensive care.
Her sweet dog of 14 years had passed away
Her sister had come to stay with her for a month to be close to their mom.
She had over-committed her time at her networking group's annual fundraising event.
If that wasn't enough she discovered she had severe allergies
And to top it off had lost two listings from past clients – ouch!!
I would say she had good reason to see a decline in her business. It wasn't the market that changed…it was her world that changed.
Once I was able to point out all these major events she chuckled and then said, "Wow, I have been dealing with a lot."  This unearthing of clues allowed her to openly discuss the increased amount of stress she was under. She also realized there was hope for her business when things quieted down and she could see the light at the end of the tunnel. Her sister was going back home in 10 days. She would have her home back and wouldn't have to be up earlier than usual to be with her sister.  She realized that because she lived alone, she was used to having a lot of quiet time and the stress of her mom's stroke coupled with the 24-hour presence of her sister was just too much for her.  We laughed about how she found herself leaving the house saying she had an appointment just to go sit in her car in a park to get quiet time.  It was clear from all the clues that she was emotionally and physically EXHAUSTED.
Her same business felt back on track within days of getting her home back.
Never underestimate the impact issues in your personal life can have on your business. You need to be very aware of what you are dealing with that may be causing you extra stress or exhaustion, zapping your energy. Real estate agents are in an industry that requires mental and physical energy, so you need to do what you can to protect it.
Issues that can take their toll on agents include the following:
Physical stress
Emotional stress
Family stress
Health stress
Over-committing your time
Not getting enough rest
Not having your usual amount of quiet time
Doing too much for others and not enough for yourself.
Also, the worry about a loved one's health or your own can wreak havoc on your nervous system.
Often before you even notice these issues have taken their toll on you and your business.
The moral of my story? Before you blame the real estate market in your area, first look for ANY clues in your personal life that might be the real culprit.