Give your clients a snapshot of where current market interest is focused by showing them the full spectrum of recently purchased homes in their area. This can help your buyers see where they face the most competition for homes. Use this to show your sellers what kind of demand the market has for a home like theirs.
Sharing home buyer trends delivers valuable market information in an easy-to-digest format that both buyers and sellers appreciate and understand. It demonstrates that you are the expert who is keeping a close eye on the market.
Best of all, your personal branding dazzles and delights with an easy to fill out template to reduce the time you spend fussing with formatting or content.
Our What the Market is Buying is just one of three examples of how you can leverage market data to attract customers and grow your business. Stay tuned as we cover Danger of Waiting and What Will X Buy in future posts.
Want to learn more about how you can have these systems built with your own beautiful brand? Call us at 360-527-8904 or email [email protected] today!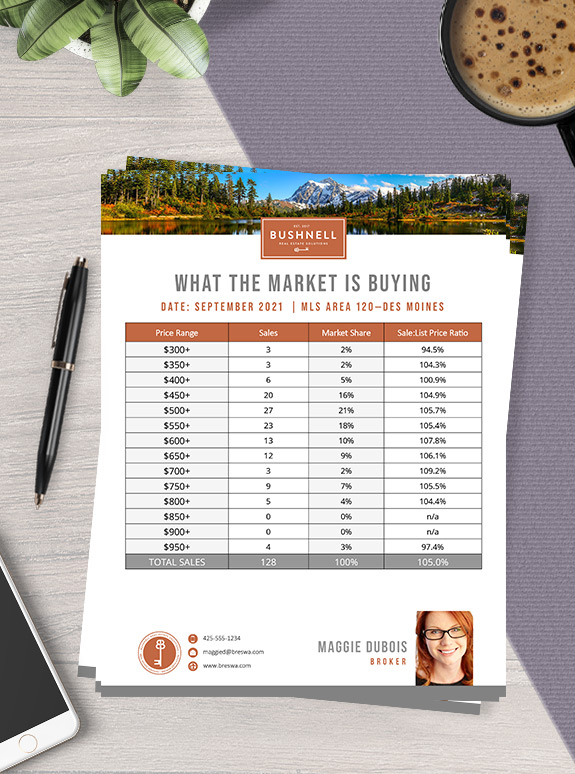 Curious about how your personal style can be represented in a professional brand? Book a branding consultation today!