When you want a snazzy piece of marketing that will entice both buying and listing clients, look to this template that pulls double-duty. Sometimes, your clients might have trouble imaging how much house their price point can buy, especially if they're from out of the area or haven't been keeping up with the market over the years.
Buyers want to know what they can expect for their budget. Sellers need to understand their home's competition on the market. (It can also help support your price recommendation.) This is a great way to compare apples-to-apples for a neighborhood or architecture style.
With a pre-made template, all you need to do is search your MLS for applicable houses, drop information and photos into the layout, and add a snappy headline. Branded and easy to use, the "What Will $X Buy" template provides a valuable snapshot of the market. You can also focus on an area's median sales price when using this for lead generation.
Stay tuned as we cover Danger of Waiting in future posts.
Want to learn more about how you can have these systems built with your own beautiful brand? Call us at 360-527-8904 or email [email protected] today!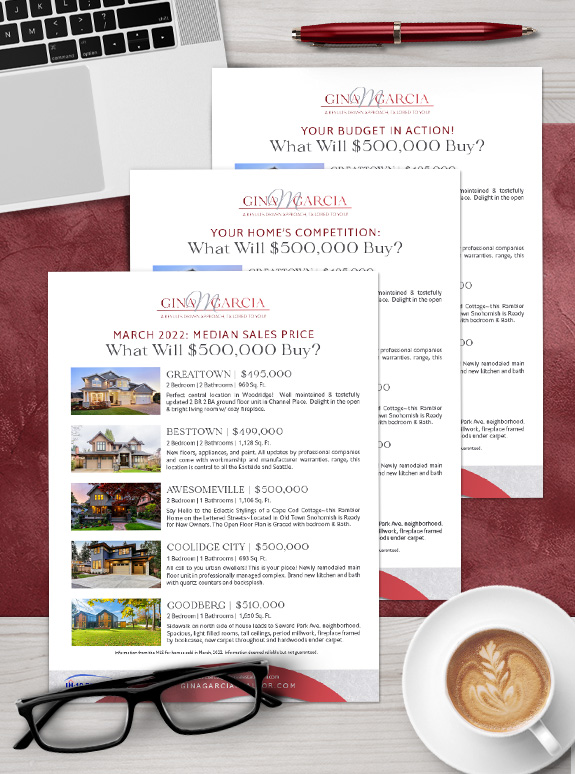 Curious about how your personal style can be represented in a professional brand? Book a branding consultation today!