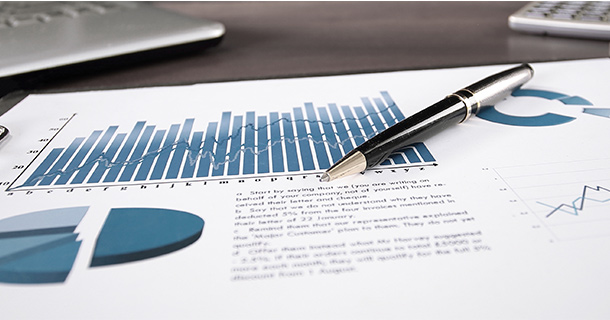 My favorite thing about numbers is that they do not lie. If I look at an agent's business, their numbers will give a very clear indication of what's really going on. Not only do these numbers define past success, they also predict your future. If you don't know your numbers, you are running blind. When you track your numbers, you have the best possible road-map to success.
What numbers am I talking about? There are lots of metrics, but the most important ones to consistently track are these:
Gross Commission Income & Activity
Let's start with the obvious one: tracking your monthly income. You should look at both the money and the activity. You may notice some interesting trends, including your most efficient client load, your burn-out point, and where your money-making "sweet spot" really is.
These are the things you need to track on a monthly basis:
Total Commission Generated
Average Commission rate per transaction
Average sales price
Average days on market
List-to-sale price ratio
Listings taken
Listings sold
Buyers sold
Buyers lost
Source of Business – Cost Per Lead and Cost Per Client
Where is your business coming from? Are you paying for leads? Is your brokerage giving you leads? Are you generating your own leads with marketing? Are you getting referrals from past clients? These are the important questions to ask yourself. The answers show you where your time and money is most efficiently spent.
I've worked with agents who pay hundreds of dollars for leads every month, only to close one transaction a year from those leads. Unless that one transaction covers the cost of a year of leads and still gives you a reasonable payday, it's not a source of reliable business. Once you identify these areas of low-return, you can shift your marketing strategy to focus on lead-generation that gives you a better return.
Calculate the cost-per-lead in both money and time. Then calculate your lead-to-client conversion rate. Then figure out the cost-per-client. Finally, you can figure out which clients are the most profitable for you. Generally speaking, buyers take more time than sellers from start to close, but sellers cost more (staging, photography, video, etc).  The bottom line here is finding the best sources for high-quality clients. You won't know unless you track it.
Consistent Marketing and Mailing Timing
Keep track of the what, when, and where of your marketing. What are you sending out? (Letters, postcards, newsletters, reports, etc.) When does it go out? (Weekly, monthly, quarterly, or willy-nilly?)  Where are you sending it? (Social media, email lists, or snail mail lists? Do you have a past client or niche market list?)
I've seen agents who will market-market-market when they don't have clients, and as soon as they get a client, their marketing stops. This creates a feast-and-famine cycle that results in an inconsistent income and a whole lot of extra work. Extra work? Yes, because the agent is fighting their own inconsistency.
With any advertising or marketing campaign, the secret sauce is always consistency. It doesn't matter if you're a multi-million-dollar corporation, a small mom-and-pop-shop, or somewhere in between. Your message needs to go out consistently and it needs to have a consistent look to help people remember you.
Business Expenses
For most agents, this is their least-favorite part of number tracking, but this is really a reality check in your financial world. Start with your gross income, and then take out your brokerage fees, business expenses, and taxes. To keep it consistent, give yourself an assigned agent salary. Then compare this year-over-year.
Streamline your spending by understanding your expenses. Track these business expenses every year and compare them year-over-year:
Brokerage fees
Auto expenses (and mileage)
Phone/Communication
Advertising and marketing you
Advertising and marketing listings
Internet/website
Legal
E&O
Real estate license
Education
MLS Dues
Lockbox fees
Office supplies
Accounting
Simple adjustments to these can put pure profit in your pocket.
Your Future Business Goals
You need to define what you want your future to look like in order to make it a reality. For every metric you track, create a goal for the new year. This is how you achieve things like giving yourself a raise, reducing your weekly work ours, and taking a vacation. If you want to make $X, you can do the math in reverse to see how many clients you will need to achieve that, and then where you are most likely to get those clients.
Calculate your business expenses for the next year and create a budget. Then use your budget to compare your real-time GCI, Activity, Sources of Business, Marketing, and Business Expenses through out the year to stay on track and adjust when necessary.
Knowing the numbers is knowing your business – past and future!
---
The Real Estate Success Summit is a limited seating event and has sold out every year. Don't risk your seat by waiting until January to register. For more information or questions, start with our registration website at:
For additional information, visit our Facebook event page for a FAQ or call us at 360-527-8904.
---
By Denise Lones CSP, M.I.R.M., CDEI – The founding partner of The Lones Group, Denise Lones, brings nearly three decades of experience in the real estate industry. With agent/broker coaching, expertise in branding, lead generation, strategic marketing, business analysis, new home project planning, product development, Denise is nationally recognized as the source for all things real estate. With a passion for improvement, Denise has helped thousands of real estate agents, brokers, and managers build their business to unprecedented levels of success, while helping them maintain balance and quality of life.
To schedule an appointment, call us at (360) 527-8904, email [email protected]