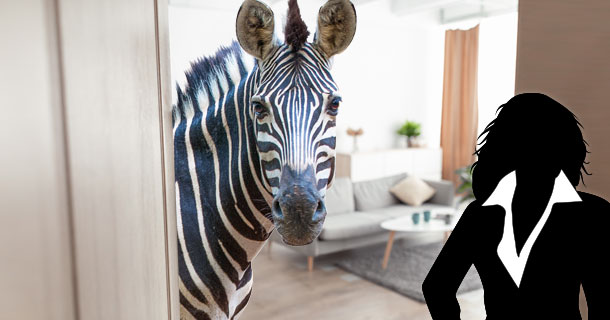 Congratulations! You had a successful open house! You have some people to follow-up with to get their questions answered about the property, but what about neighbors that stopped in, the looky-loos who provided their contact info but you don't have a strong feeling that they will do anything, and the people who indicated that the home you were holding open wasn't a good fit, but you have their contact information? Is it worth following up or is it a waste of your time?
I want you to re-read that first paragraph because I hear this type of thing a lot – agents talking themselves out of following-up because they make assumptions about the intent of the visitors:
That buyer acted like he was working with an agent.
The neighbors were just being nosy. They just bought two years ago. It will be years before they move.
Those people who gave me their contact info weren't excited enough about the home. I don't see that going anywhere.
There is no end to the ways agents make up stories and talk themselves out of developing a relationship and securing future business.
A strong post-open house follow-up plan requires changing your mindset to believing developing a relationship IS possible… and worthwhile.
Every open house provides you with an opportunity to add people to your database and possibly your potential client list. In fact, a good way to evaluate your open house effectiveness is to keep track and even set connection goals, such as connecting and adding 5 people to your database. The key is to not quantify your open house success on the immediate business you may get, but on the relationships you start to build.
Let's look at how that mindset can be put into action. Let's assume that we have two similar open houses with the only thing different being the mindset of the agent.
OPEN HOUSES
#1: WITHOUT A PLAN
 #2: WITH A PLAN
TYPES OF VISITORS
30 GROUPS THROUGH
2 Buyers – House Wasn't the Right Fit
1 Buyer – Possibly interested, has some questions, already working with an agent
5 Neighbors
3 Looky-Loos
VERDICT
Didn't sell the house =
OPEN HOUSE FAILURE
11 new contacts, got their contact info and will follow-up =
OPEN HOUSE SUCCESS
One of the challenges post-open house is that many agents don't have a plan for following up. If it were me and this were my open house, here is how I would follow up (and remember, I actually have their contact information because I had market information there and promised to send a pdf copy when the open house was over):
2 Buyers – House wasn't the right fit. No problem! There are other homes out there. Since they didn't say they were working with an agent, I can go ahead and send the market information as promised. I would send this information via email and follow up with a quick phone call or text (depending on their preference) and would say something like, "Hi Ben and Tina, thank you again for stopping by my open house on Main Street today. I have sent over the market information via email as promised. Now, I also have some thoughts on how the interest rates changes are affecting the buyer pool and since you are in that pool, I thought you might want to know what I am seeing. Please give me a call back at your convenience."
Is that a hook or what? If they don't call you back and you don't have their physical address, don't be afraid to send them a pdf of your monthly database mailer via email and indicate you would love to send them a paper copy if you can get their mailing address.
1 Buyer – Possibly interested, has some questions, already working with an agent. Great! If the buyer provided you the name of the agent, send them both the information that was requested by the buyer. If the buyer didn't indicate the name of the agent, then include language such as this: "Hi Frances, thank you again for stopping by my open house on Main Street today. I have answered your questions about the property below. You had mentioned that you are working with an agent already, so please feel free to share this information with your agent if you are thinking about moving forward. If there is anything more I can do for you, please reach out." This is respectful in the event they are working with another agent, but it leaves the door open if that was just a line.
5 Neighbors. It is important to remember that once a home comes up for sale in a neighborhood, it is not unusual for other properties to come up for sale as well. These are relationships definitely worth cultivating. If you are using the Letters for Listings series , they will be receiving that notification of when the property pends and then sells (make sure they are on that mailing list). Also send the market information you promised via email and include some language like this, "Good afternoon, Paul. Thank you so much for attending my open house on Main Street today. Attached is the market information I promised to send and you will be receiving notification via mail when the property pends and sells. I had a number of neighbors stop by today and ask how the recent sales are impacting home values in the neighborhood, so I am putting together a report. I would be happy to do some research on your street while I am at it and send you information as well. If you would be interested in that, please let me know."
You can follow-up with a phone call as well, just to make sure they received the information and they are welcome to call with questions.
3 Looky-Loos. Although some looky-loos really are not in the market to do anything ever, chances are if someone is out looking at open houses in their spare time, they are interested in the real estate market and you should build a relationship. Send the market information promised via email and include language such as this: "Hello Patty, thank you again for stopping by my open house on Main Street today. It is always such a pleasure to chat with people who share an interest in real estate. I have attached the market information promised. If you are interested in receiving more information like that, I would be happy to make sure it gets in your hands each month. All I need is your address to keep you posted."
Again, if they don't send you their address, don't be afraid to send them a pdf of your monthly database mailer via email.
Make the most of your open houses by focusing on the connections you can make, not on the immediate business you can convert. Work on adding people to your database and connect with them monthly to build the relationships that will build your business!
---

May is technology month! Join us for FIVE compelling Denise Live sessions designed to take your tech to the next level. Plus, you will have access to all of our videos and content in our Club Zebra Vault – all free for your first month. Easy cancellation – Join for FREE today!
---
By Denise Lones CSP, M.I.R.M., CDEI – The founding partner of The Lones Group, Denise Lones, brings nearly three decades of experience in the real estate industry. With agent/broker coaching, expertise in branding, lead generation, strategic marketing, business analysis, new home project planning, product development, Denise is nationally recognized as the source for all things real estate. With a passion for improvement, Denise has helped thousands of real estate agents, brokers, and managers build their business to unprecedented levels of success, while helping them maintain balance and quality of life.