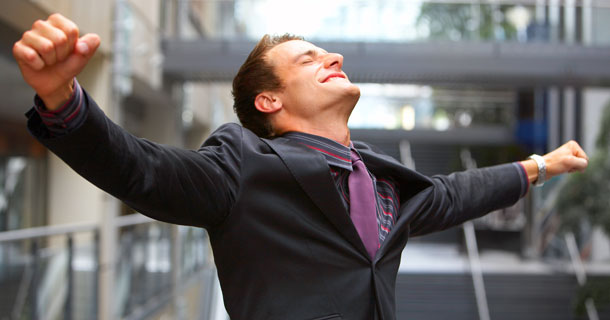 Real estate training and coaching is a passion of mine.  It's something my company is very good at, and is well known for.  So it's not surprising that I spend a fair bit of time thinking about this topic.
I spent all day Tuesday at the Washington State Association of Realtors EdCon event – an annual event put on by our state association to provide great real estate training to agents.  Hundreds of agents from all over the state attend this event (hint: if you didn't make it this year, you should plan on attending next year!).
While there, I taught three new classes for the first time – Camp Conflict, Where Did The Money Go, and Social Media Strategies.  And boy, was there a positive response.  Not just to my classes, but to many of the other instructors at EdCon as well.
EdCon, my signature Safari events, and other real estate training classes are great at providing training.  Sometimes attending a class will create a change in your business.
But what I truly believe will help any real estate agent transform their business is real estate coaching.
By its nature, training is an "in the door, out the door" kind of situation.  You hear content (often great content), but once you leave you have to figure out how to successfully incorporate the ideas into your business.  That's often not as simple as it sounds!
In contrast, the nature of coaching includes a longer term relationship with someone who will mentor you.  With your coach, you'll work on issues important to you.  With a good coach, you'll also have some accountability.  And with a really great coach you'll have insight into who you are as a person and a real estate agent, you'll discover why and how you work the way you do, and you'll learn to leverage your strengths and develop work-arounds for your areas of challenges.  A transformational coach doesn't just hand you a formula out of a workbook that they've used for 10 years; a transformational coach helps you develop your own playbook – one that will work for you.
Agents who are eager for a transformation in their business need to look to coaching as a solution.
There are many types of coaching available to real estate agents.  One popular form of coaching involves regular check-ins via telephone to ensure the agent has completed their weekly, or monthly, to-do list.  With these programs, your "coach" often lacks experience as a real estate agent … or they may have hundreds of coaching clients they review to-do lists with.  Checking in – the "accountability" piece – of coaching is important, but it's only a piece of the puzzle.
Some real estate agents have one-on-one live coaching.  When I talk to agents who have participated in this kind of program they often tell me that they liked the live meetings, but that those meetings lacked any type of accountability.  Time was usually spent reviewing ideas or concepts, rather than results.  And of course, once your live program time ends, there rarely is an opportunity for ongoing engagement or accountability.
Many real estate agents participate in live group coaching.  The synergy you generate in a group can be amazing, and of course you can also learn from your colleagues.  Networking opportunities are high in groups like these, which often feature agents from diverse geographical areas.  Accountability can be high too, since group projects are sometimes n part of the program dynamic.
Regardless of the format, coaching will not have a long-lasting effect unless you implement change in your business.  In fact, your business will require an evolution if you wish to experience the benefit of transformational change.
So there's coaching … and there's transformational coaching.
Transformational coaching reviews who you are, then helps you understand why you do the things you do, how long you've done them, why you've done them, and what you're getting out of the actions you take.  Transformation coaching is not a one-size-fits-all approach to your business.
Transformational coaching is about finding the roots of the weeds within you and yanking them out … not just mowing the portion of the weeds that are peeking above ground. 
Transformational coaching replaces nasty weeds with new habits, new tools, new systems, and new attitudes that create new results.  Transformational coaching involves a commitment to change for the period of time needed to ensure that your new roots take hold, so you don't revert to your old, unproductive ways.
If you're serious about your business, and serious about transforming your business, let's talk.   Send me an email ([email protected]) with "transformation" in the subject line and I'll set up an appointment to talk with you personally about my Evolve coaching program.  It may just be the transformation you need!