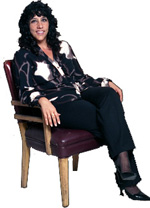 Q:  I'm trying to do some planning for 2013, and am wondering about open houses. More and more people I talk to think they're a waste of time. I don't really like to do them. Should I just leave them out of my plan for next year?
A:  That depends! It depends on a lot of things. Here are the questions I would ask: Do I have great tools for my open house? Am I willing to do the preparation required to get great traffic at an open house? Am I committed to following up with visitors afterwards? Do I have houses to hold open that are priced at the market? I firmly believe open houses are here to stay, so don't be swayed by the voices who say they don't work. But if you can't answer "yes" to the questions I asked, open houses may not be the right solution for you. If not, you'll need to replace them with some other sort of lead generation.  
I have just released my new and improved "Unforgettable Open House Lead Generation System" which will guide you step by step on how to make your next open house … unforgettable! This system comes complete with my written step by step guide for what to do before, during, and after the open house, and includes over 35 customizable templates (created in Microsoft® Publisher) for your use. Go the extra mile to make your open houses unforgettable and you will be amazed at the results!