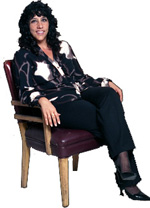 Q:  I need to get smarter (way smarter) about how I am spending my resources. Over the years I have done quite a bit of advertising and print mailing, but the cost is killing me. I've been researching blogs, and this seems like a much less expensive option. Do you agree?
A:  Over time, a blog is a less expensive option (although you certainly will have some development costs). There are many pluses to a blog – you can be very timely, they are relatively easy to create and maintain, and they allow you to reach a wide audience.   
However, I do still believe in old-fashioned marketing through print. In some markets this might include print advertising, and in all markets I think it should include mailing real estate-related articles to your database or farm. There's nothing that can stand in for a quality print piece … and because so few people still send them you're guaranteed to get noticed!