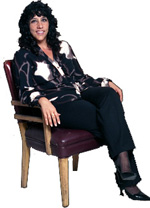 Q: Denise, I am thinking about adding the Marketing Calendar and Pending to Close Calendar to my custom tool set … But do people really want those in this modern day and age – when so many people are using electronic calendars?
A: What a great question! I would agree that there are certain personality types and younger generations who will prefer to have their important dates set electronically. However, a large portion of the population still prefers to see the information in writing.
The Marketing Calendar shows a seller the important marketing dates so they can be prepared for increased showings. Activities such as print ads, open houses, brokers opens, and so on are highlighted.
Once there is mutual acceptance, a Pending to Close Calendar highlights the important dates between the pending to closing period – and is used for both buyers and sellers. This would include when contingencies expire, inspection, when funds are due, etc.
The best part about creating these two calendars is that they are usually hung up by the buyers or sellers in an obvious place – oftentimes on the fridge. Just think of all the people who are in and out of your client's house, especially during this busy time, and then think about the exposure your business would have with this simple marketing piece!