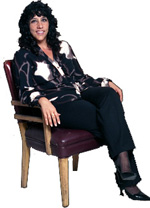 Q:  Denise, I have more leads than I can handle at the moment and I can't juggle them all, what do I do? 
A:  Well, you really only have two choices:
You get some help or
Throw away potentially tens of thousands of dollars of income
There will be times in your career when you have leads you can't handle and that is when you have to learn to ask for help. Help comes in the way of referring your overage business to someone else. This way you learn to delegate and you learn to protect your quality of life.    
Of course it is hard to refer out business, but would you rather let that business fall between the cracks in neglect? This is very detrimental to your good name and reputation. You are always better to politely tell the potential client that you would LOVE to help them but that you are booked. This is also a good way to see if the client will wait for you. If they can't, then at least you leave them with a positive image of you: a straight-forward agent with a lot of business. People are always drawn to those two qualities.