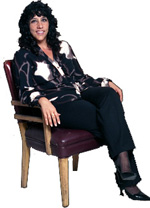 Q:  Denise, do you think I really need to be blogging? I feel like I should be, but I'm not sure about it …
A:  Blogging is an excellent way to get your name and your ideas and opinions out there. However, if you don't like to write and you are not consistent about it, then blogging may be more than you can handle. The key to having a successful blog is to be consistent with your content and to provide ongoing engagement. You will also need to answer all comments and questions that come your way. And you have to diligent about taking care of your blog. Blogging is a wonderful business builder and lead generator when done correctly.   
Before you commit to the time and expense of having a blog you should first test yourself. For four weeks pretend that you have a blog and a deadline for the content you will be providing on that blog. Imagine that every Tuesday morning you will be posting new blog content. Do this for four weeks to see if content creation is something that you can consistently produce. If it isn't then don't waste the time and expense of building a blog that will just sit there.