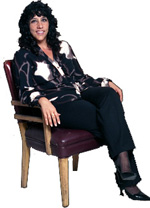 Q:  Denise, I want to market to the units in my condo, but there is another agent who lives here who is already marketing here. Should I find another building to market or should I take him down?
A:  You obviously find drive in being competitive, but there is a thing as a little too much competition! Before you choose what direction to take, you should first consider why you want to market to your building. Is it truly a good prospecting target with units that turnover on a regular basis? Or are you looking forward to meeting with potential clients on the elevator or while walking the dog? There are no wrong answers here, but if your main objective is to find a good building to prospect, then expand your vision to include other buildings to evaluate before making a decision.    
Now if your heart is set on marketing to your building, then go ahead, but make sure you leave your boxing gloves in your condo and only send out information in the spirit of sharing great real estate information. Beginning a war with another agent in your building may be detrimental to both of your businesses.
To really stand out, be a contrarian. Determine what information your readers want and perhaps what they aren't getting now. Deliver consistently and you may find yourself chatting in the elevator with potential clients sooner than you think!