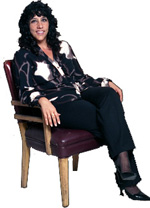 Q:  Denise what do I do if a seller tells me that they don't have enough money to sell their home at what we have determined is market price? 
A:  This is a question and a reality that comes up often. Frankly, if a seller truly does not have the money to sell then there is nothing you can do to change that. All too often, agents agree to list the property higher than market value based on the hope that the property will sell and the seller's problems will go away.      
If the market will not support the price, you need to give the seller options:
The seller may have to wait until the market improves and home values go up
The seller may have to come to the closing table with money
If it is not possible for the seller to generate the money needed at the closing table, there is nothing you can do to change that. Taking the listing with the inflated price and hoping for the best usually results in a frustrated seller with a listing that is languishing on the market and your time and money down the drain. Don't set yourself and you seller up for failure. Sometimes the most profitable listings are the ones that you didn't take because they didn't cost you time and money. That is savings in the bank!