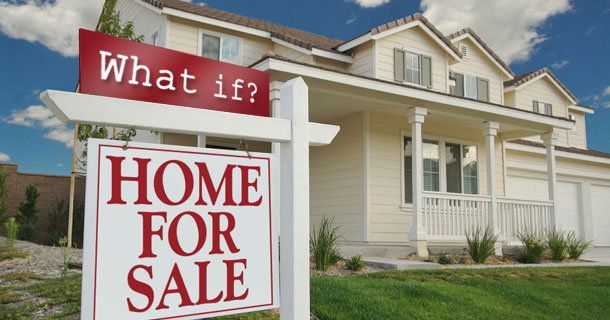 Sellers can be the lifeline of a real estate agent's business. Working as a listing agent can give agents much more control over their hours and time spent with each client. In fact, it takes about one-third of the time to close a listing transaction as opposed to working with a buyer. However, working with sellers can bring its own set of challenges to an agent's communication skills and nerves.
The first challenge is that sellers often believe their home is worth more than the market will pay for it. Secondly, sellers can have a difficult time being realistic when offers come in below asking price. A strong listing agent needs to be able to communicate openly and to answer seller concerns directly.
When a seller wants to price their home at an unrealistic price, asking a series of "what if" questions can help the sellers come to their own conclusions about where the home should realistically be priced. Try asking the following questions the next time you have an unrealistic seller:      
"What if we list it at this price and it doesn't sell?"
"What if we miss the market by pricing it too high?"
"What if we price it where the market is and get an offer?"
"What if we try it at your price and it doesn't sell? What would our next step be?"
This last question is extremely important. Usually sellers will say that they have a feeling about their home's price. It is essential that you ask the last question above. If you know the price they are wanting to list at is well above the market, and they absolutely can't sell for a penny less, then this changes your discussion with them. The focus is now on how they would get funds to close in the event they got an offer of less than their asking price. By asking these hypothetical questions you can get to the root of what is really going on. Having more knowledge about your clients' situations helps you be a better advocate for them.
If the sellers indeed cannot sell for less than a certain amount, then it is time to dig a little deeper so you understand the full extent of their situation and can get them to think creatively about solutions. This next set of questions could include:
"What if we don't get full price?"
"What if we get a full price offer but the buyer is asking for costs?"
"What if we list your home for less with the strategy of attracting competing offers?"
The important thing to remember is that time is important – both your time and your seller's time. By learning about the seller's situation in terms of price and timeline, and knowing exactly what you are dealing with before you ever put a home on the market, you become a better agent for them. And you will have a better expectation of how the seller will react if a low offer does come in.
Having an open discussion with the seller to examine all the possible "what if's" is an excellent way to set both the seller and yourself up for a successful listing.