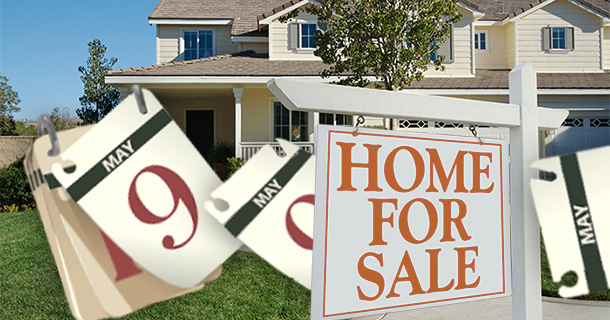 Unrealistic sellers have been a big challenge for real estate agents for decades. It is common for sellers to have a different view of their home value than the market does. The difficulty comes when it is time to get the home listed and the seller believes that they are leaving money on the table if they listen to you and list their home at the price you recommend. Even though they did call for your expert opinion, many sellers discount your expertise when they don't like the price  recommended.
Real estate is one of the only professions where our expertise is so easily challenged by the client. Can you imagine going to see a doctor who diagnoses a broken arm you disagree, getting him to prescribe a remedy based on your own diagnosis? Although this may be dramatic example the principle is the same when a seller challenges their real estate agent's price recommendation.
What do you do when your sellers are unrealistic about price? The sellers have seen your in-depth CMA and your supporting data clearly showing the seller the price you are recommending to list their home at is $X. They tell you they are shocked! They can't believe it! They can't possibly sell their home at that price! Does this sound familiar?
The first thing to address with the seller is what your role is. You might want to say, "I can tell that this price is not what you expected and I want you to know that it is my professional responsibility to give you the most up-to-date and accurate data. The price I gave you reflects that and I would like to take a moment to explain a little further why I believe this price is accurate." This is important because most sellers who object to your price are really objecting to your information and how you arrived at the price. By telling the seller that you want to explain further why you feel the price is accurate shows that you believe in what you are saying and that you are not easily swayed by the seller's intensity.
Sellers need to see that you are the expert and that you won't jump from your price to their price just because they disagreed. Defend your pricing and your expert opinion and educate the sellers on how the price was derived.
It is also important to explain different pricing strategies to sellers so that they can see why it is important to price it right the first time. Here are some examples of some pricing strategy dialogue you can use with your sellers.
The Auction Example – many sellers believe that when selling their home they need to be aggressive with their pricing to allow room to negotiate. The problem with this theory is that when a seller prices their home too high it sits on the market and buyers pass it by. The only way to stimulate interest on an overpriced home is to reduce it. If that doesn't' work you have to keep reducing it. It is like a reverse auction where the price will come down if there are no bidders. The "Pricing it high" strategy backfires and is a very poor strategy for sellers.
The Stock Market Example – the real estate market is exactly the same as the stock market in that home prices go up and down based on supply and demand. I like to point out to sellers that selling their home and getting a top price is not just about their home but also about what is going on in the market at the time. It is critical to show the sellers how house prices go up when demand is high and prices decline when there are fewer buyers. Whenever you price a home above its market value the seller immediately eliminates a large part of their buyer pool. This is a critical point to get across to sellers so they will avoid this when listing.
The Fishing Example – when sellers are getting ready to list and they want top dollar for their home I like to remind them that homes are like bait. Buyers go "fishing" for their potential new home, behaving like fish who are selective about what homes they choose to view and buy. Sellers need to treat their home like bait and ask themselves what they can do to attract the most "fish". There is no better bait out there than the bright shiny attractive bait of a well-priced home!
The next time your potential sellers get unrealistic about price, take the time to enlighten them and speak the truth about where your figures came from and the different strategies they can employ in getting their home sold. Drop me a line and let me know how this dialog changed the way you interacted with sellers when you presented price.
---
Want to hear more about how to handle transaction conflict? Listen to Denise share her secrets for handling price reduction conflict, inspection conflict, and many other issues that can arise during the transaction in our "Transaction Conflict"
Club Zebra Call: Transaction Conflict
This is FREE for Club Zebra PRO members. Want to know more about what Club Zebra PRO can do for you:

---