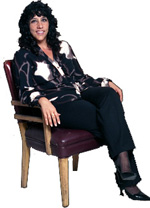 Q:  Denise, I read your Zebra Report last week on niche marketing. I think I would like to focus on my kid's soccer team and work with their parents. How do I make the jump from "Jessie's Mom" to "Real Estate Agent"?
A:  This is a fantastic idea and one that has been very successful for several of my clients. There are a few different options to consider:
Team sponsorship
Hosting a pizza party
Showing up to every game with your REALTOR® pin or your company shirt
Advertising on the team website
Of course, just showing up and participating in good, old-fashioned networking is also a great option! The key is determining the best fit for you.