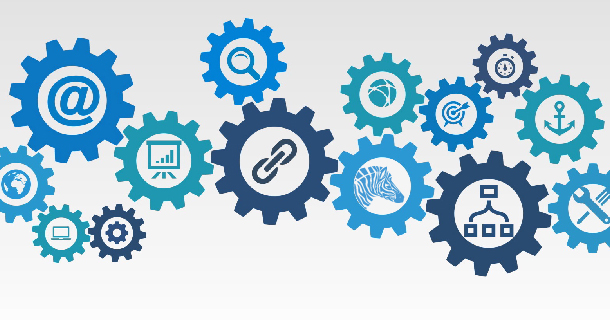 If you want to be viewed as a market expert, you must completely understand your local market. Most of this information is easily accessible from your MLS. Every agent must be able to analyze for their marketplace:
SALES ANALYSIS
Go into the MLS and find out the total number of sales in your area/s for each of the past three years. This will show you a number of things, including the pace at which the market has sold. Put this information into your binder along with a chart or graph for each year to show the differences. This is the first step in even knowing how much real estate is sold each year. And yes, I want you to pull each and every sold property as you will need this information for some of the other analyses.
DAYS ON MARKET ANALYSIS
Go through the solds and track the days on market number (DOM) for each, then separate by price point. Track the days on market numbers for each price point, tally them up and then find the average DOM number for each price point. You will find that there is a definite trend in DOM numbers based on the price points. This is an excellent exercise for seeing the obvious trends in your market.
APPRECIATION ANALYSIS
This is analysis requires you have to compare the average sale prices in your area from year to year. You can not generalize when it comes to price appreciation. Go into the MLS and do a radius search for one neighborhood, and compare the sales year-to-year to see the obvious changes in the sales prices which will reflect the appreciation rate. You can then apply a factor to this number for each year to find out what the average per year appreciation rate is in each area.
LISTING ANALYSIS VS. SALES ANALYSIS
Go into the MLS and find out the total number of listings taken each year, and then compare that to the total sales. You will be able to easily chart these numbers for a very strong visual representation of the true activity level in the market. When you track this yearly you begin to see how predictable the real estate market is. This kind of data helps to provide you with protection against negative media reports, and allows you to assure your clients of the true picture of stability in the market.
AREA ANALYSIS
You need to analyze your area in terms of economy, recreation, medical, financial, job market, etc. Go to your local Chamber of Commerce and tell them that you want to create a profile for out of town buyers that have never been to your area before. Most Chamber of Commerce have done an excellent job of compiling this kind of information. This information will also come in handy for creating a snapshot document of your area that you can include in your packages with your custom look.
ABSORPTION RATE
You must know how to calculate the absorption rate in your area. The absorption rate indicates is the analysis of how long the market is taking to "absorb" the housing inventory. For example, if there are 100 homes currently listed on the market for sale and homes in that particular price range are selling at a rate of 10 per month, then the absorption rate would be 10 months (100 homes divided by 10 sales per month at a rate of 10 per month so it would take 10 months to absorb the inventory). This is a great way for you to demonstrate what is going on in the market.
POPULATION RATE GROWTH
Every agent should know what their area's population growth rate is, and they should know where the buyers in the area are coming from. If the population is not growing, you need to understand how long people are staying in the area for. How long does the average homeowner live in a home in your area? You can get all this information from the Census Bureau.
EMPLOYMENT GROWTH
It is critical to understand the big picture of your area's employment growth or deficit. Knowing the employment rate in your area helps you better understand the demand for housing. New jobs bring new homeowners. Employment information is available from your local Chamber of Commerce.
WHAT THE MARKET IS BUYING ANALYSIS
It is important to understand what your market is "consuming" in terms of inventory. Are single family homes selling faster than condos, or are condos dominiating in your marketplace? I like agents to do a snapshot analysis of the different types of home products in their area, detailed in a chart that illustrates the different percentages.
EMPLOYMENT SNAPSHOT
If you have buyers moving into the area you need to have a clear idea of who the major employers are in your area. Every city has a profile that clearly ranks the major employers in your area. You need to know this.
NEW CONSTRUCTION ANALYSIS
Do you know how many new homes have sold in your area every year for the past 5 years? You need to!With this information you can see the trends illustrating what people are buying and what they are paying for new construction. Every agent should be able to articulate the number of new homes that their market can absorb.
CONDO/MULTI-FAMILY ANALYSIS
Condos are very popular and Baby Boomers find them so irresistible! Agents that take the time to analyze historical condo sales find that the condo sales are increasing. Know your numbers and watch the trends.
COMMERCIAL ANALYSIS
There is a direct relationship between a strong commercial market and a healthy housing market. Most residential real estate agents do not feel that they need to track the commercial real estate arena. This couldn't be further from the truth! Track commercial closings over the past 5 years, with a specific focus on what type of commercial real estate is selling. The numbers will enlighten you.
LAND SALE ANALYSIS
You can not build new homes without land sales. A healthy land sales market is usually indicative of a healthy new homes sales market. Track land sales over the past 5 years and you will see some very interesting trends; You'll also put yourself in an excellent position to see changes in the market before they happen.
PENDING DEVELOPMENTS ANALYSIS
Get to know your local or regional planning office and those who run it. Be aware of what projects and developments coming up in your area. Understanding zoning regulations, and what changes are being made in your area.
RECREATION ANALYSIS
People like to live in areas that have recreation and amenities. If you were to "sell" your area to a prospective buyer would you know all the available recreation opportunities? Where are ALL the golf courses? How about skiing, boating, hunting, fishing, biking, etc? Know your area and the nearby recreation opportunities. I recommend agents prepare a map that lists all recreation in their area and surrounding areas.
BUSINESS ANALYSIS
Is your area based on retail, manufacturing, technology, etc? Know the businesses in your area. Prepare a chart that shows all the major business types in your area. Your local Chamber of Commerce may already have much of this information prepared.
PRICE PER SQUARE FOOT ANALYSIS
This is particularly important with new construction sales. A real estate agent should know what the average price per square foot is for new construction sales over a 5-year period. This will help you develop a feel for the rising or falling prices of new construction.
LAND PRICE ANALYSIS
Because every home that is built and sold begins with the land, every agent needs to know the cost of land. Agents must have a clear understanding of land sales in their area. You should know the price of farm, waterfront, water view, and single-family housing land.
SHORTEST DAYS ON MARKET ANALYSIS
Every market has opportunities, and often properties which consistently sell in a short number of days on market offer hidden opportunities. If condos consistently sell quickly, that may indicate a great niche market to pursue. By keeping track of the properties that sell most quickly you will see trends and opportunities in the market.
Don't be overwhelmed by this list. All of this research can be done by the average agent, but isn't! Start with just one of these research categories. When you have completed and mastered one, then move to the next. I promise you that if you do keep track of this information you will be a more confident, knowledgeable, and successful agent.