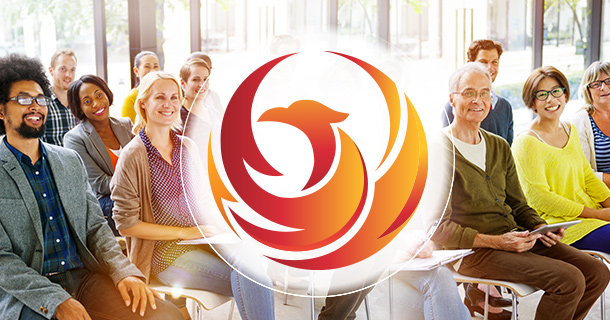 I am so excited to announce that my signature Safari has been completely reinvented and retooled! In response to the big market changes we have seen in the past couple of years, I listened to agents with boots on the ground, listened to their day-to-day challenges and concerns, and made significant changes to my two-day event. The result is my newest class: The Phoenix Factor – Ignite and Reinvent to Create the Business You Really Want.
My goals for The Phoenix Factor are simple:
We all need to reinvent our business from time to time. Your business can get stagnant, your income can stall, and you can lose your mojo. At the end of our two-day class, I expect your business will be re-energized!
We are going to take a deep, introspective (and fun!) dive into your business to identify the things that you want and should do more of and the things you need to let go. The amount of energy agents are expending on clients and situations that are not a good match for that agent and their business are exhausting great agents to the point of complete burnout. That has got to change, but agents need a system and tools to address this.
We are going to go through a visioning process that will allow you to see the light at the end of the tunnel and define the business that you really want – and make a path to get there.
My goal at the end of class is that you will identify the elements that allow you to do business in an authentic way. That includes working with the clients that you like, not compromising your business model just because you are asked, and attracting clients easier – I promise!
Connections are going to be a strong focus of our class because connections are how we generate, cultivate, and retain clients. We are going to talk about what today's clients need at every step of the process and how create a lasting impression that will bring you even more business – yes really! Those agents who are thriving are the ones that have learned to create deeper connections with their audience.
Conversations with tools will also be a big focus of our class. We are going to get into everything from body language to presenting your system, handling objections, and resolving conflict in a way that not only solves the immediate problem, but allows you to shine in the face of adversity.
Overall, I am going to help you simplify your business by helping you identify and get rid of those things you are doing (and in some cases, paying for) that aren't bringing you a result and highlighting those systems that you need to implement for amazing success.
It seems not a week goes by that another company, another brokerage, another real estate model, or another competitor that agents perceive as a threat. But when you are secure and confident in your business model, have the tools to address why your way is a better benefit to the client, and can prove your results in a poised conversation, your business will thrive.
I have one more big goal for you: I want you to remember what it was like to enjoy your business and have fun. I want to take down your stress level by giving you tools and confidence. I want to give you systems that allow you to take time off guilt-free!
Our first Phoenix Factor workshop is this coming October 21-22 at Guild Mortgage in Bellevue. Registration just opened and at this time of writing it is already half-full, so do not wait! The second will be at the Hilton Garden Inn in Everett this November 13-14. There are also 15 continuing education credits available at your option. I would love to see you there!