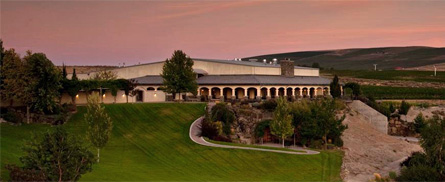 Eastern Washington is not only a beautiful area, it's home to some of the region's up-and-coming vineyards. More and more individuals in the Pacific Northwest are discovering this wonderful area.
You can too! Why not visit the TriCities next week?Take in the wine country, enjoy the river, and join us for great day of class!
On Thursday, July 19th, you will find us in the TriCities for two great 1/2 day classes, offered in an amazing setting.
The TriCity Association of Realtors has asked us to teach our "ENOUGH!" and "Making Money With Technology" courses at the Terra Blanca Winery, and we're thrilled to do so!
The Association has created phenomenal pricing for this event. Your payment of $59 for both classes (7 clock hours!) and a lunch catered by Twigs Bistro and Martini Bar represents a 38% savings. And, that's not all! Denise will also provide an additional short educational segment for you to enjoy while you eat.
We hope you'll join us for the entire day. But if your schedule doesn't allow you to join us for the whole day, you may sign up as follows:
ENOUGH! course only    
$35 (3.5 clock hours)
Technology course only    
$35 (3.5 clock hours)
Membership meeting and lunch    
$12
Signing up for this event is easy as can be! Simply send an email to [email protected] and the Association will handle all of your registration needs.
We look forward to seeing you there!