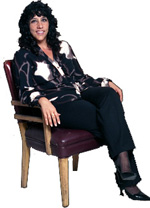 Q:  I like your idea of adding more tools to my pricing toolbox, but I am concerned about pricing correctly with the CMA tool I am already using now. I don't have confidence in my pricing ability and I'm worried that if I introduce something new it might give me a completely different price –then I will really be in a mess! Help!
A:  I am happy to help. Many agents struggle with the same thing you do. I have a few suggestions:
Read my article from last week, Pricing in the Land of "No Comps. I do recommend measuring price in alternative ways to "check your work". You may indeed arrive at a price that is quite a bit different than your CMA, but use that as an opportunity to look more closely or run numbers on a third tool so you can dig a bit deeper.
Choose 5 properties in your market that are freshly-listed and determine what you think the sales price will be. When they sell, check this against your prediction. This allows you to test your systems on properties you are emotionally removed from. In other words, you won't have a seller telling you that they just installed the hardwood floors themselves and painstakingly sanded them by hand.
Find an agent in your market you trust and team up on pricing. When you are working on a price, enlist their help as a second set of eyes. Having an objective second opinion from someone who can point out things that you may be overlooking can be very valuable. And return the favor!
Pricing accurately is a skill that you must hone. This takes time, experience, and tools. Don't get discouraged!