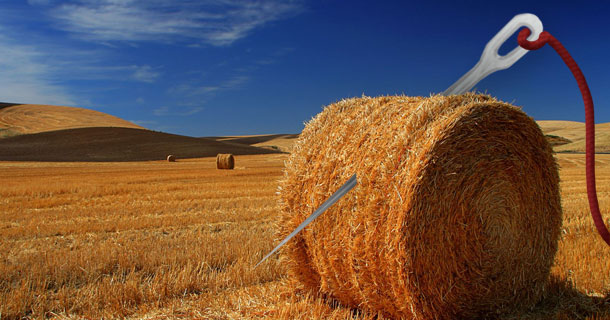 Oh, how the times have changed! From just waiting for the buyers to appear … to dealing with multiple offers from numerous buyers vying for the same property! There is no denying that in many markets the buyers have come out in full force and they are in the mood to buy. Consumer confidence is up while interest rates are down which makes for a perfect buying storm.
While this is can be an exciting time for real estate agents, it is also a frustrating time as well. More and more I am hearing stories from agents about how they have been unable to help willing and able buyers buy a home, because there just isn't any inventory out there for them. With our past seven year deficit of new construction inventory, it will take some time for the market to balance out. And with the recent decline of short sales and foreclosures we have found the inventory problem has become magnified.    
So, what do you do if you find yourself with buyers who want to buy and you can't find anything to sell them?
Then it's time for you to make things happen by finding sellers who may want to sell, but just might not know it yet. They may have no idea they are now in a position to sell. Perhaps they wanted to sell in the past , but found they couldn't because of lack of equity or because sales prices were too low. This could be their opportunity to finally put their home on the market. Multiple offers and low inventory have driven prices up substantially in many areas and price ranges.
But how do you go about finding those sellers?
You can start by searching all expired and cancelled listings for sellers who have tried to sell in the past five years, but who did not sell in the end. This pool of sellers at one point had the motivation to sell, but they couldn't get the price they needed to move forward.
Then determine if prices and/or demand is up in their area and if, in fact, it is a better time for them to sell. If you see an opportunity there, then you have to present those facts to the sellers in a manner that clearly articulates the advantage they may have in the market now.
If you find that once you have exhausted the expired and cancelled listings that you still want more potential seller leads, then it is time to dig a little deeper to find some additional opportunities. Go into your MLS system and find pending and closing properties that have had the shortest length of days on market, as this indicates that there is strong buyer demand for these properties. Then contact sellers in similar properties or in comparable areas and let them know about the strong buyer demand, low inventory and the opportunity for them to sell their home. You need to include the research and statistics you have found to prove this to the seller, as many sellers have received generic, "I may have a buyer for your home" letters that leave them skeptical. Don't promise any potential seller that you have a buyer when you don't. Just be specific about why you are communicating with them and provide all the data and statistics to show them that this could be an excellent time in the market to sell.
If you don't have enough inventory to satisfy your buyers, this is excellent opportunity for you to be able to list homes that will then be consumed by the market very quickly (and perhaps your own buyer pool). There are plenty of motivated sellers, but it is your job to find them and educate them. This could be one of the most exciting opportunities out there for real estate agents in this hectic, fast-paced market. Go out there and claim your right to the listings that need your help!