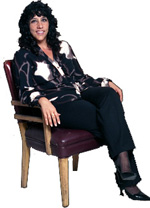 Q:  Denise, I have a lot of out-of-town sellers who were hired and relocated before their homes sold. Some of these listings might be overpriced, but more often than not, they are selling in about two months which is not uncommon. My sellers are busy during the week, but inevitably I get a long email on Saturday morning complaining about not getting an offer in the past week, asking me to step up my efforts. It stresses me out and is ruining my weekends! What do I do?
A: There is a very simple solution to this problem which will also help you with the listings that you say are overpriced and are lingering on the market. It is called the Marketing Activity Report and it goes out each week to your sellers. I usually sent mine out on Mondays, but you can determine the day of the week that works best for you.
Here is how it works: Each week I provided this one page report to my sellers which outlined:
Number of sign calls from potential buyers and comments
Number of showings by agents and their feedback
Marketing activities that I had done that week (such as put ad in the newspaper, just listed card to neighborhood etc). I made sure I included the results as well. So if I got 20 calls from an ad I was sure to include that.
These days, I would also include information on website traffic week by week.
Any open houses done and the feedback
Then I would include information on any existing homes (flagged as competition) that had pended or sold and the price along with any new homes that had come on the market and their price
I would also recap any offers that had come in and the status of those
The point here is that I was painting a picture every week of how the traffic was regarding the listing. If we were getting a lot of traffic and maybe an offer, then I might stick to the price until that changed. If we weren't getting much traffic at all – this set the expectation that a price reduction was recommended.
I took this a step further and set the expectation at the outset. I would indicate that my Pricing System was to price at market, I would do a weekly evaluation of how we were priced in relation to the market, and the traffic would tell us if we were at market price or if it had to come down.  I would do that first price reduction in 21 days or less. The sellers expected it and sometimes beat me to the punch if they saw that traffic was lagging.
This solution solves two problems for you – being more proactive with your sellers and being strong about how you price should help you both get the results you want.