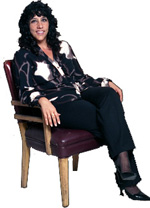 Q:  Denise, I am a new agent, so I need to get leads right away and get some closings. I just changed careers. In my last career I was an insurance salesperson. What do you recommend to get business immediately?
A:  While there are a myriad of ways to get new clients, I have two recommendations for you. Since you have moved careers, you may want to make a list of your past clients from insurance if you are allowed by the insurance company to do that and if you are in the same area. You can send out a letter indicating that you have switched careers and why this change is a benefit to them. For example, if your focus is on client care, you may want to indicate that your past experience in insurance will be of benefit to buyers purchasing unique properties which require additional insurance.
Secondly, take a look at opportunities that exist in your MLS right now. If your market is seeing a very low days on market for a specific price point, a specific style of home, a specific amenity, or an area, that could spell opportunity for other homeowners in the area with a similar home. Craft a letter outlining your research and findings, indicate this opportunity will not last forever and they should contact you to learn more.