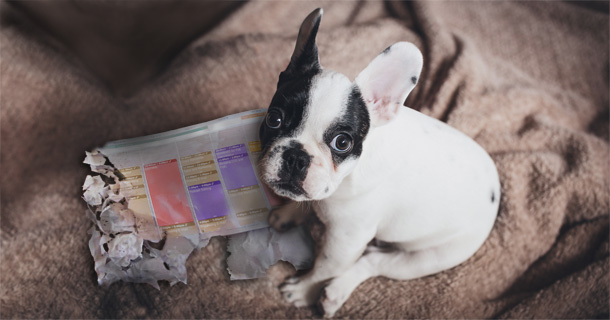 How are those New Years' business resolutions holding up? Did you start off the year with great intentions to get organized and complete those client care and business-building tasks that you know you need to do to succeed? Have you made progress in this arena or are you having some roadblocks? Or did you start your year with ambitious time-blocking with cleanly-defined lines indicating when you would get to the office, do your weekly marketing, and set up your buyer tours?
The problem with time-blocking is that your business involves people and most people don't operate on the same timeline as you. Time-blocking might work when you are an accountant or someone who works solo, but it rarely works for real estate agents. As someone in sales, you need time to "float" – or talk to people, show homes, and close deals. There are regular activities that need to get done in your business, but do you really need the stress of worrying about when it is all going to get done while you are dealing with a seller whose basement has just flooded or when the windstorm has knocked your "For Sale" sign into the neighbor's yard?
When I was an agent, I tried time-blocking. But really my time-blocking schedule for the week flew out the door by 9:00 Monday morning. By the time Wednesday rolled along I was using the back of it for scratch paper. So I needed another way to keep my sanity and juggle everything that needed to be done.
The Hour of Power began for me when I had too much on the go, my office was a disaster and my files were everywhere but at my fingertips. That was not a feeling that I was comfortable with. In fact, it was making me feel very, very uneasy. One afternoon, I couldn't find a piece of paper and that was the tipping point for me. I spent the next 15 minutes going through my office, filing, and tidying up. I was amazed at how much I accomplished in 15 focused minutes. That day I learned that spending a small amount of focused time on something can be so much more effective, productive, and satisfying than multi-tasking for hours on end.
That began a business-building tradition that I still have in place to this very day. It grew to 60 minutes and I call it the Hour of Power. No one is allowed to disturb me during this hour. My phone is off. I don't check email. This time is dedicated only to those activities that are business-building and tend to get put off in the hubbub of the day. For example, writing this Zebra Report is something I do during my Hour of Power. It isn't realistic that I would get this done when I have clients and a business that needs me throughout the day. Therefore, if I have to write one, I don't stress about it. I simply put it on my Hour of Power project list.
Now, I do my Hour of Power at 5:00 in the morning. I used to do it at 4:00 am before my family was awake, but now that my daughter is off at college, I pushed it back to 5:00 am. I know that between five and six in the morning that I have an entire focused hour to get those little detail tasks done.
And it isn't always business! Sometimes I start off by making a grocery list for the week or write thank you notes. But once I wake up a little, I find I can easily tackle some of those more-complex tasks like articles and paperwork.
But maybe the thought of trying to tackle something that early in the morning doesn't sit right with you. Perhaps you are more of a night owl. As long as you can get quiet, uninterrupted, productive time on a consistent basis (try for at least four days per week), I guarantee it will change your business…and your life!
I love my Hour of Power so much I made a video about it:
The Hour of Power is just one of the secrets I share in Business Blueprint Center – Your Real Estate Business, Perfected.
We will help you look at the tasks you need to accomplish in your business and work on simplifying your action plan so you can actually implement your plan month in and month out.
The Business Blueprint Center Includes:
Business Blueprint Center manual
Access to the Business Blueprint Center online classroom, complete with resources and videos
Personality Analysis and results
Business Analysis and results
Private Defining Your Blueprint call with our Business Blueprint specialist
12 months of Club Zebra PRO
Eleven lead generation guides
Master Follow-Up Plan via Club Zebra
Potential Income Tracker via Club Zebra
Accountability Tracker via Club Zebra
Articles for your database and blog content via Club Zebra
Monthly group Club Zebra calls with Denise Lones
All for $297!

---