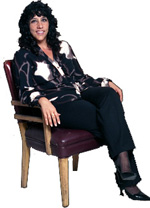 Q: "Denise, I know I am making this way more difficult than it should be, but I like to thank my friends, family, and past clients with a gift card when they give me a referral. The challenging part is that I have a difficult time choosing what to give. For example, I was recently given a referral for buyers who were going to buy a $1 million property so I gave the referrers a gift certificate to a very very nice dinner. However, in the end, the buyers bought a $500,000 property which normally would have warranted a different valued gift certificate. That was the moment I knew my system wasn't working. What do you suggest?"
I want to first commend you on having a system for thanking your referrers! Having a referral program is a great way to make your referrers feel valued. My recommendation is to step away from the commission value approach for a number of reasons: the problem you identified above and the challenge of precedent. What happens when they refer you a first time home buyer with a budget of $150,000?
I encourage you to simplify your system. I think one gift to serve everyone is a much better way to go. A $20 coffee card, free plant or flower basket from the local nursery, or gift certificate to the kitchen store are all great and easy gifts!
You can have a second tier of gifts for people who have made you three referrals (or whatever you designate as your number). Perhaps then you are splurging on a $50-$75 dinner certificate with a special note that says, "Thank you so much for your repeated referrals. It means a lot to me that you value the work that I do so highly. Dinner is on me!"
Good job on having a system! Just tweak it bit by simplifying it.