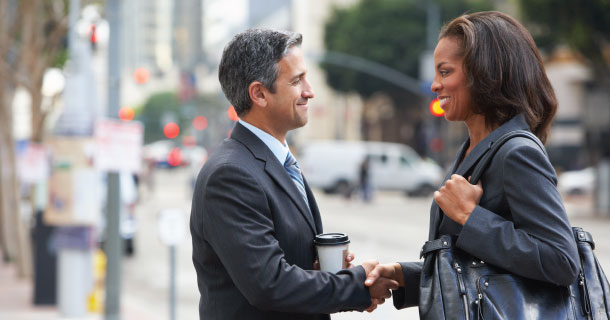 Think about your last transaction. Was it a tough one? Were there moments when you didn't think it would close? Or was it smooth with barely any bumps along the way?
Whichever path the transaction took, I bet there were some standout people involved that helped it across the finish line. Really think about this – who stepped up and took care of your clients? Was it:
The inspector who, despite being slammed, made time for a last minute inspection?
The lender who worked with the underwriters to approve the buyers despite their qualifying with self-employment income?
Your managing broker who gave you great advice on handling a low appraisal?
The escrow company who worked with your out-of-area clients and coordinated their signing from afar?
You know the saying, you can't see the forest for the trees? It means it is easy to get so caught up in the details of something that it is difficult to step back and see it as a whole. A real estate transaction is sometimes comprised of one problem after another that leaves us so tired and drained that we forget to take a look at the good details that went along with it. But I think a little time to reflect and show gratitude can be very good for our industry!
In fact, I would like to see each and every one of us add "Gratitude" to our pending to close checklists. How much better would we feel about even the worst transactions if we added a little time to thank the people involved?
Luckily there are a number of ways to do this! You can:
Send a handwritten thank you note
Give them a great endorsement on LinkedIn or Facebook
Send them a BombBomb video thanking them
Taking a quick thank you video and posting it to their Facebook wall
Giving them a great review on Yelp or wherever they collect reviews (a written review; don't just rank them with no commentary)
Giving them a great review through their company channels
You can even show up at their office with a small gift
Whatever fits best for your style is fine. Develop your system and stick with it. The key is to spread that gratitude around!
And remember, when you thank someone for a job well done, people remember that. It is just human nature. How often do you think lenders or inspectors get a thank you note from an agent? Don't you think that might help them remember you when they have a referral?
Don't underestimate the power of gratitude. Take the time and thank the industry professionals who helped with your last transaction today!