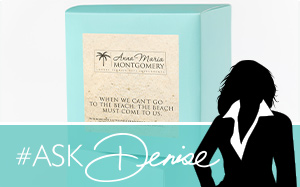 Readers, last week I addressed a question about client appreciation events and whether you should continue your planning of these with our current COVID situation. You can read that answer here. This week, I wanted to provide some alternative live client appreciation ideas so you can still keep your past clients top-of-mind no matter what the upcoming weeks hold.
Idea #1 – Gift of your Time
Our agent clients are reporting that their past clients are loving the reconnecting that is happening right now. Although it can be an uncertain time in the market, don't feel guilty about that. You don't control the market. Instead, reach out and offer to review the market with them or their plans. A personal real estate assessment can be just what is needed to make that relationship stronger!
Idea #2 – Remote Experience Gift
If you usually spent $25-$50+ on a client appreciation event per person, perhaps shifting gears and sending a gift can be a good substitute. You can also make it within the same theme that your usual event includes. For example, if you usually hosted a family movie night, perhaps you could put together a basket with popcorn, candy, and a DVD copy of the movie you would have shown. If you did a wine event, put together a wine basket from your local winery. Or if you did a garden tea party theme like the client last week, perhaps a tea basket or even a hanging flower basket would be a good substitute for your usual event!
Idea #3 – Gift to Charitable Organization
Have you heard of Subaru's Share the Love event? During the event, if someone buys a car, Subaru donates a few hundred dollars to one of five charities (the purchaser chooses the charity). How can that apply to you? If you have a charity or two that are suffering or some causes that you would really like to support in the current situation, there are a few ways you can make a difference and involve your past clients. Let's say for example, you usually spend about $2000 on a client event, but in this case, you are willing to donate $1000. You don't need to broadcast the total amount, but let's say you invited 40 of your past clients and essentially gave them each $25 (virtually) to donate to one of four non-profits. You could share information about each of those four organizations, why they are near and dear to you, and let each person choose where their $25 goes. You may even find some folks are willing to kick in a little extra. That is some feel-good positivity right there. You get a charitable donation! You get a charitable donation!
Here is a link to the Subaru Share the Love info.
Don't be afraid to think outside the box if your plans need to change in the upcoming months. People need a little fun and good feelings right now and if you provide it, you will be remembered.