Hi everyone! Today I want to talk about the severe shortage of inventory in our real estate market and how real estate agents in 2021 need to go about finding sellers.
In a business where every day you are seeing shocking list-to-sale-price ratios and these really high sale prices, I'm sure there are moments where even you – the real estate agent – are surprised by what is happening. So, the key is going to be to get the right information and that feeling of surprise out to potential sellers.
Sellers don't realize just how much their home may have gone up in value. Now the reason that is so important that you reach out is that there are so many sellers out there who aren't moving. Many of them aren't moving because they simply don't know where they are going or they really are not in a place where they want to call a real estate agent up and find out what their home could be worth in today's market.
One of the things that I've had my coaching clients do is to work on a series of letters where they include data and numbers and then send that information to a potential seller. It might say something like, "I'm sending this information to you because you own a home in this neighborhood and there has been an incredible price increase." Then, show the seller that data. Make a chart. Make a graph. Take the time to really in-depth research on that property before you send it to them.
Even if that seller isn't in a position where they can sell at that moment, what you have done is you have opened the door and built a good name for yourself. You are building your reputation as someone who does their job well and provides great information.
Before any seller thinks about moving, they really need to know what the home values are. I live in a market where prices have gone up 28.9% and there are many neighborhoods where things have been changing so quickly that sellers really have no idea the opportunity that they have before them. They can't even fathom that such a growth is possible. So if you can provide them with proof, in writing, with data in a chart or graph, and you send that out to them, you will be surprised at who may be back in touch with you.
So, 2021 is the year of outreach. It's the year of information. It's the year of data. It's the year of awareness and making sellers aware of where their home is value in today's market. If you want sellers in 2021, don't expect them to come knocking on your door. It's your job – and a great opportunity – for you to provide a great customer service for them by showing them the information they need to make good decisions.
Until next week, take care!
---
Want to learn more about creating compelling seller campaigns? Join me for a very special upcoming class: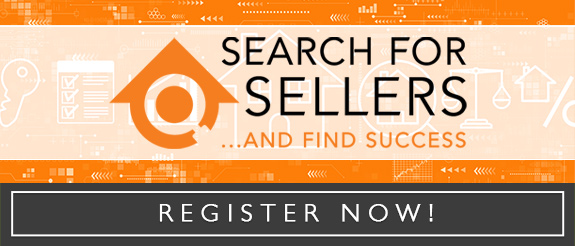 By Denise Lones CSP, M.I.R.M., CDEI – The founding partner of The Lones Group, Denise Lones, brings nearly three decades of experience in the real estate industry. With agent/broker coaching, expertise in branding, lead generation, strategic marketing, business analysis, new home project planning, product development, Denise is nationally recognized as the source for all things real estate. With a passion for improvement, Denise has helped thousands of real estate agents, brokers, and managers build their business to unprecedented levels of success, while helping them maintain balance and quality of life.