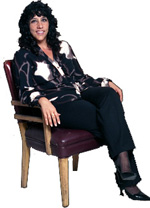 Q:  Denise, I am getting derailed by sellers at my listing presentation who keep interrupting me and are ruining the flow of my presentation. Short of being rude and asking them to stop, I don't know how to handle this. Help!
A:  Part of a great listing presentation is setting expectations with your sellers. One way to help with this is to use an agenda that you share with the sellers. Let them decide which area they want to start with, then cover that area to their satisfaction before going to the next one. If people don't know what to expect, and worry that you'll never get to their area of concern, they're far more likely to "interrupt" you.  
It might also help you to treat this less as a formal "presentation", and more as an interactive session with your potential clients. Most people don't enjoy being lectured to! And keep in mind that your listing presentation should never, ever run longer than an hour. It might be that you're being interrupted because the sellers want to move things along and are frustrated by the time it's taking. Remember – they're probably interviewing several agents and they may already have spent hours and hours listening to canned "presentations".