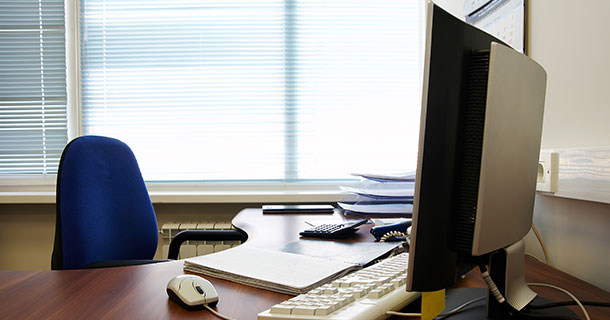 Ask most agents and they will tell you that they love the ability to send their clients listings through their MLS.  How easy and streamlined it seems to be to just click a few boxes and then voila! – the client receives new listings as they come on the market, keeping the client up-to-date on inventory.
In theory it sounds great, but in reality you could be turning clients away from you!
When you are working with a client who is entrusting you with the job of helping them find a home, you need to make sure that you and your expertise are kept at the forefront of the relationship.  The moment you appear to not be listening to the client, or that your expertise is not actively working for them, you risk losing that client.
Two of the skills and qualities that buyers consider very important when looking for a real estate agent is knowledge of the real estate market and communication skills. In fact when asked, 91% indicated that real estate market knowledge was very important and 84% indicated that communication skills were very important according to the 2012 National Association of REALTORS® Buyer and Seller Profile.  And when you send your clients automatic listings from the MLS without first reviewing them you are not providing them with your real estate market knowledge or communication skills.
When you have your clients on an "auto pilot" MLS listing program you risk having your clients wonder why you are sending them listings that may not match the specific criteria they gave you.  Unless they have told you to send them "everything" in a particular price point, I recommend previewing what you are sending to your clients and provide a narrative when emailing the listing over, even a short one.
For example, let's say your clients have asked for homes priced between $400,000 and $500,000 with, "a view."  Be careful not to send them everything when they took the time to explain that "a view" to them meant an unobstructed view.  If the MLS automatically sends them listings with any type of view, even peek-a-boo views, they may wonder if you have really listened to them and if you can even find them what they want.
And if there aren't any listings that match their criteria, then it is your job to educate them!  Remember, buyers value communication! If they continue to get listings that don't match their criteria and you don't communicate with them why they aren't receiving what they have asked for, you run the risk of being blamed for not listening to them instead of addressing the real problem which is their price does not match the available product.  However, if you narrate through the listings that are available and educate your buyers that $400,000-$500,000 only gets them a peek-a-boo view, then they can see you are communicating with them and educating them on the realities of the market.
Recently I experienced buyer frustration when I asked an agent to send me listings in their area for homes with a mountain view.  I asked for unobstructed view, with absolutely nothing in the way.  However, the agent kept sending me every listing in the MLS with "view" checked. I would get excited when an email appeared in my inbox with a long list of homes. I would click on the homes in anticipation of all the variety that matched all the parameters I gave the agent. The homes were beautiful but when I got to the picture of the view, I was completely deflated! An obstructed view!
I was disappointed that the agent had not listened to me and had wasted my time. After a few emails, I quickly lost confidence in this agent's ability to help me find what I wanted.
Bottom line… this is not an agent I will work with.
So the next time a buyer asks you to help them find a home, take the time to be selective and narrate the listings you send to them to make sure you are sending what your client has asked for.