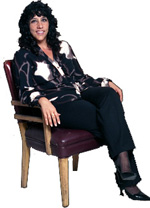 Q: Denise, what can an agent do to make their buyers feel better when they have an offer that doesn't even get countered?
A: Some offers do not receive a counter offer. When this happens the buyer is left wondering what went wrong. They may be thinking, "Aren't you supposed to make an offer and barter a little?" For many buyers, no response (no counter) is worse than a less-than-desired counter.
When you have a client whose offer was basically rejected, it is critical to find out why and to let the buyer know that they still have options. Oftentimes a seller rejects the offer because it is not even in the ballpark. A smart agent will work the buyer to get in the seller's ballpark if it is possible to do so.
Many of the sales I made were "ballpark" sales. This meant that our original offer was rejected with a non-response and I had to give the buyer some time and some counseling to get them to get there. Just because a seller says no to an out-of-the ball park offer doesn't mean that a few days or weeks later they won't look at a more reasonable offer. Even sellers have their regrets.