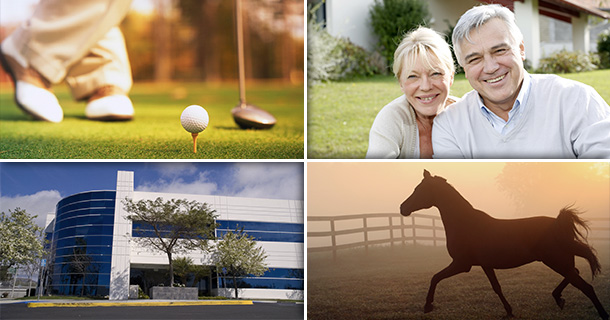 Niche marketing is something that few agents choose to do. However, the ones who do it well will tell you that it was one of their smartest business decisions. Agents are leery to name and claim a niche because they worry that it will limit their business. But remember, specialists are in-demand and agents who specialize in and claim a niche market often do much better than generalist agents and the way to tackle this is to slowly build it into their business until the niche is strong enough to replace their general business.
Once you have a niche market and claim a particular area, type of real estate, or specialization that will require you to be the expert in that niche and you need to make sure you know more about this niche than your competition. For example, if you name golf course properties as your niche market in your area, you need to know all about the different golf courses, the appeal of the different holes, the homeowner information, and landscaping guidelines along with appreciation rates, average days on market, price per square foot, and perhaps even home builder information.
When you have a niche market it also makes it easier for potential clients to find you either through direct mail marketing or online. When you are the expert or the specialist you stand out and potential clients want to talk to the expert.
Let me introduce you to Jen Hudson.
Jen is an agent that I met many years ago when she first attended my classes and then through my coaching program. When I met her she was a competent, very detail-oriented, effective agent. But at the time, Jen marketed herself as a generalist. But as she continued in real estate, Jen decided she really liked the analysis side of the business and she found herself being drawn to commercial real estate.
She dabbled in it and realized that she had a lot of talent in this area. This is when Jen took it to a whole new level and in fact, what she developed next with our visual help was one of the most impressive collections of visuals that showcased her expertise that I have ever seen. We helped her rebrand herself as a commercial expert and develop the tools she needed in her business. This new brand has increased her confidence level and increased the confidence others have in her ability in this area of specialty.
I have clients that specialize in all kinds of niche markets and the one thing they all have in common is that niche market has provided them opportunities that they would never have had had they not named and claimed their niche.
Next week, I am going to go into detail on the next steps in creating your own niche market. But if you want more information now and cannot wait, I invite you to take a look at the lead generation section of our Club Zebra vault. We have information at both the free level (create a free account here) and at the PRO level.
Until next time, think about your niche market possibilities!