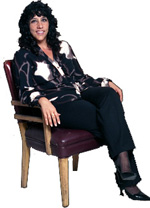 Q:  Denise, I am nervous about evaluating my business because this year has been insanely busy! I have just been maintaining… I know I am going to owe a ton in taxes. I haven't touched any projects for the year. I haven't taken care of my database. And just the thought of spending time looking at all that is making me feel sick to my stomach. I don't even know where to start!
A: It sounds like you have had a productive year and you should give yourself a pat on the back for the business you have done. Please be kind to yourself first and foremost!
Then, why don't you meet with your accountant and have a discussion about your taxes. There may be some strategic things you can do before year-end which will lessen your tax burden and act as an investment.
Then I would plan on doing something special for your database. It sounds like you might be the type of person for whom a client appreciation event would be a great fit.
Start there. These are three great ways to get your business back on track.