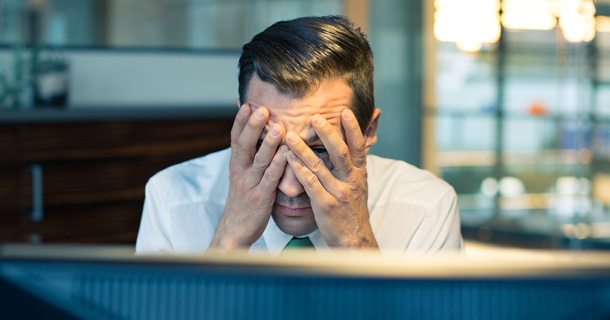 Recently, we got a call from a client who had gone from being on top of the world to having a disaster on her hands in a matter of a morning.
She had a number of deals that she was handling and they were all imploding for different reasons. Not only was she feeling awful for her clients, unable to repair the damage that was unfolding before her eyes, but she was also seeing the commission that she had counted on slipping through her fingers.
Even worse, she had been focusing on getting these clients all set up, offers negotiated and to pending that she hadn't spent much time on fostering her other relationships with her database or other potential clients.
This is the typical cycle I see with real estate agents who need to work on balancing their now business with their potential business:
They have no business and realize they need to get busy
They spend a lot of time focused on client care with their database and potential clients
They start to get busy and no longer spend time on client care with clients who aren't right in front of them
Those transactions close and they are happy
They spend the money and get some rest
They panic because they have nothing in the pipeline and the cycle starts again.

In a perfect world, this curve would be much less pronounced and you wouldn't ever get to the red section.
Think about your business right now. What part of the cycle are you in?
If you are sitting in the red zone wiped out from closings or have just been sitting here for a while, consider this:
Where you are today is a direct result of action you took or did not take six to eight weeks ago.
What were you doing six to eight weeks ago? Were you on vacation? In the middle of transactions? Or perhaps you are on a different part of the curve and you actually were spending a lot of time with your potential clients six to eight weeks ago. Maybe you were working the heck out of open houses and were working with a lot of buyers. Maybe you had a listing and were sending out letters to the neighbors, letting them know about the property you had listed.
If you were taking effective action six to eight weeks ago, I would be surprised if you weren't in the greener part of the curve.
So ask yourself, what part of the curve do you want to be in six to eight weeks from now? What action are you going to take today to get yourself into a different part of the curve? Even if you see yourself coming up to the top of the curve and you have been working hard, take an hour or two every week to take care of those potential clients or get more potential clients by doing some lead generation. You have to take action to stay out of the red area.
Be kind to your future self and take action today!
&nbsp