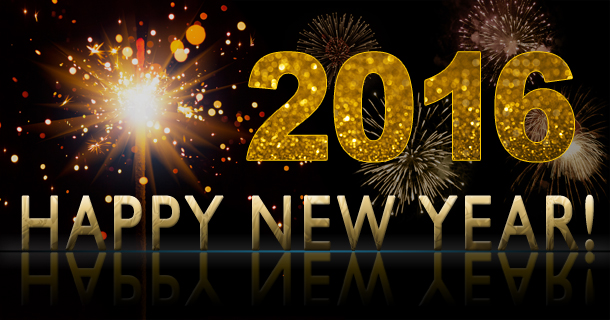 Ahhhh!!! Can't you feel it? 2016 is going to be a great year in real estate! There is so much to look forward to and I am thrilled that you are spending your waning days of 2015 reading this article and getting ready for what the new year has in store for you.
If you want to end 2016 with a stronger business than you had at the beginning of the year, make a plan to put the finishing touches on those systems that need a little help (one-time tasks) and execute your ongoing plan consistently.
Below is the formula I use to help agents create a plan for the new year:
First, start by listing out the things you accomplished in 2015. Did you have a client appreciation event? Did you begin mailing to the neighborhood of the home you had listed? Did you finally implement a filing system that works and you can maintain? Did you file your taxes on time? Did you hire an assistant? Did you have the TILA-RESPA integrated disclosure documents mastered in August? Really think about your year and all that you accomplished. Also, don't just focus on your business – think about your personal life. If you cleaned out your closets, volunteered for the PTA, took that vacation to Arizona, or repainted the kitchen, add it to the list.
Creating this list helps you feel great about what you accomplished in 2015 and it allows you to see how much time you actually have to implement in 2016. If you are feeling overwhelmed, it is easy to feel like you don't have any time to add anything to your world. However, you probably have more pockets of time than you think, and this list empowers you to find those pockets.
Now, make a list of five things that are not working in your business. You might think back over your year and say to yourself, "Wow, I spent a lot of time with buyers who weren't really ready to buy in this market," or "I lost a lot of potential business from my past clients because I didn't do a great job of staying in touch." You might even be thinking, "I felt like I couldn't concentrate because my office is such a mess," or "When I was on vacation, I wasn't really able to relax because I had deals going." Whatever were the top five things that didn't work for you in 2015, write those down because we are going to work on fixing them in 2016…
Next, make a list of twelve one-time tasks you want to change or improve in your business in 2016 based on your previous "what is not working" list. These should all be one-time tasks – you do them once and you are done. If you indicated that you couldn't concentrate because your office was a mess, then you can clearly see that some time needs to be spent either cleaning your office or implementing a filing system that you can actually utilize (if you need some ideas for filing, check out my previous Zebra Report on the topic: https://www.realestatezebrablog.com/2014/03/20/systems-for-keeping-your-business-paperwork-in-order/)
If you had challenges with delegation while on vacation, then 2016 might be the year you either get an assistant or partner with an agent who also needs help with vacation coverage. Here are some tips for setting up that system: https://www.realestatezebrablog.com/2014/05/22/rethinking-vacation-coverage/
Or, if what is really not working for you is that you are driving around with buyers who are not ready to buy in this market, then rethinking your buyer prequalification system is key.
If your potential leads or referrals can't find you online, then perhaps it is time to address those free online profiles and a fresh website.
Although you may be tempted to make a huge list – don't. That will just get overwhelming and we only want to focus on twelve items – one for each month of the year. Prioritize your biggest needs.
Now creating this list can get a little tricky because you need to concentrate on action items or things you can control. Adding "I want to make $150,000 in 2016," isn't an action item nor is it a solution for things that aren't working in your business. Focus instead on those one-time tasks that you need to accomplish to solve the day-to-day problems and the money will follow. For example, if one of the things that isn't working for you in your business is you feel like you are losing sellers at the listing presentation, you might have on that list that you need to fix your listing presentation materials. That action should improve your listing presentation, helping you secure more sellers and make more money. Your income goals will be addressed later, don't worry!
Take another look at the list of things that is not working and ask yourself if any of these need to be addressed by implementing ongoing systems. An ongoing system is simply a task that is repeated on a regular basis. This might include being in touch on a monthly basis with your database, holding open houses on two Sundays and two Fridays per month, or even being in touch with your potential clients each week.
A few weeks ago, I wrote a Zebra Report on this topic and making sure your three "buckets" of clients are taken care of on a weekly basis.
You can reference that article here: https://www.realestatezebrablog.com/2015/12/03/toss-out-that-antiquated-business-plan/
In addition to making sure you have ongoing tasks for your past, current, and potential clients, what other ongoing tasks do you need to make sure are on your list? Accounting for expenses? File management? Computer backups? Make sure you add those to your list, but keep it as simple as possible! You don't want to overwhelm yourself with tasks!
At this point, you should have a list of twelve one-time tasks/systems that you want to address in 2016 and schedule of ongoing tasks that you want to implement. So how do you stay on track?
Keeping score. If you don't have a way of keeping score and making sure you are on track, it is unlikely you will have the forward momentum you need. In my company, we have a monthly meeting in which we keep track of what we accomplished over the last month and make a plan for what we are going to accomplish in the next month. This helps us celebrate our accomplishments and gives us energy for the next chapter.
I recommend setting aside an hour per month for you to do just that – evaluate your progress in terms of tasks and in terms of determining if your action plan is working to get you to where you need to be financially (see, I promised we would address it!). If your goal is to increase your gross commission income by $50,000 but by April you haven't seen any increase at all, then you may need to adjust your plan a bit – add some more open houses to the mix or take another look at your mailings if you are farming. But also remember, that just because you implement a new plan in January, that doesn't mean you may see results immediately. Just like a garden, sometimes those seeds need time to grow. Be patient and kind to yourself and know that if you keep watering consistently, those seeds will eventually grow.
I wish you a wonderful New Year and a prosperous 2016! Make a plan, execute, and your year will be plentiful indeed!
---
If you need help creating your 2016 plan, take a look at our business planning tool: Business Blueprint Center – Your Real Estate Business, Perfected.
We will show you how to build your action plan taking into account your strengths, your challenges, your personality, your database, preferred lead generation style, and the needs of your potential clients. The result is an easy-to-follow action plan that you can follow year-in and year-out:
The Business Blueprint Center Includes:
Business Blueprint Center manual
Access to the Business Blueprint Center online classroom, complete with resources and videos
Personality Analysis and results
Business Analysis and results
Private Defining Your Blueprint call with our Business Blueprint specialist
12 months of Club Zebra PRO
Eleven lead generation guides
Master Follow-Up Plan via Club Zebra
Potential Income Tracker via Club Zebra
Accountability Tracker via Club Zebra
Articles for your database and blog content via Club Zebra
Monthly group Club Zebra calls with Denise Lones
All for $257!


---