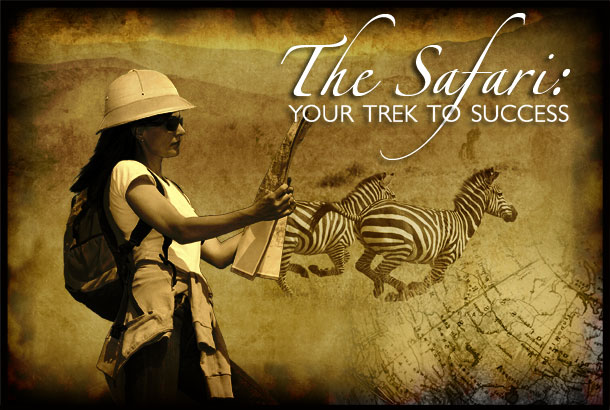 Without intervention, it will probably be exactly where it is today.
Now, if you're exactly where you want to be … great!
But if you are searching for more success, or you need a jolt of inspiration, you need to join us on Safari to learn how to make business-building changes that will carry your forward.
Are you ready to set aside your belief that "the market" will dictate your success?  (Hint: we are coaching clients who are having their best year EVER!)   Do you love the synergy that comes from a room full of people focused on making a positive change in their business?  Is it just time to plan for a better business – one that you'll love for years to come?
If you answered yes to any one of these questions, we want to see you at one of our upcoming Safari events.
Need more details?  Click here to learn more!