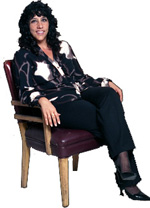 Q: Are personalized open house signs really all that important? My company provides us with very nice signs that we can use.
A: You absolutely need personalized open house signs! In the sea of open house signage on any given open house day, you will never stand out if you only use your company's signage. Buyers and sellers tell us over and over again that they want to talk to a real live person when they want information. Be that person, by providing easy to read, personalized signs, with your name and phone number prominently placed. Yes, custom signs cost a little more, but all it takes is one buyer or seller who closes a transaction with you and you've more than paid for your personalized signs.
Of course, before you purchase personalized signs be sure that you check with your parent company to ensure you are working within any signage guidelines they may have.