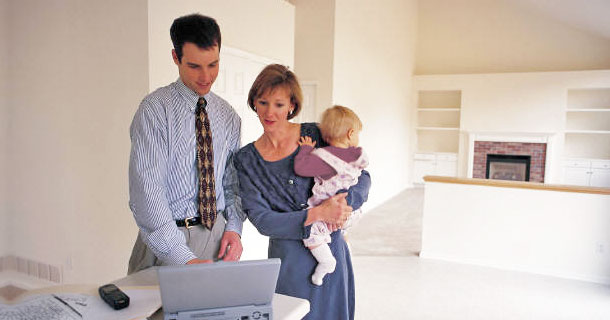 I have heard many agents complain over the years about open houses being a "waste of time".
While this could be true if you don't do your marketing ahead of time to ensure traffic, open houses can provide you an excellent opportunity to showcase features and benefits and actually sell the home you are holding open.
If you haven't visited a new home community in a while, consider it a good lesson in how to present features and benefits. The new home sales industry does an amazing job of illustrating the features and benefits of not only their homes in general, but down to the insulation, windows, finishes, and everything in-between. No one sells homes better than a well-trained new home specialist armed with beautiful marketing collateral that has learned the art of communicating with the potential buyer and learning about what excites them and what will motivate them to buy, and presents the information based on fulfilling those needs.   
Today people will pay for what they want and need and often until that want and need is pointed out to the client they may not even know that they just can't live without it.
The new home sales industry does an excellent job of painting a visual picture of the benefit of the features they are showcasing. And showcasing is exactly what needs to be done when selling homes.
Buyers today want all the information and they want it delivered in a way that they can embrace. When trying to showcase a large lot for example, there is simply no room for just presenting the facts – such as "large 300 x 500 fenced lot". Paint a visual picture for the client of the many benefits of a large lot. Perhaps those benefits include the ability to entertain, the ability to have a large play area for your pets, and if there is a possibility that a shop could be built on that large lot then you need to showcase that benefit as well.
If you can take the time to communicate with the potential buyer and learn about their needs at an open house, then you can easily tailor your benefits message to meet those needs and solve those problems.
And even if you can't be with every single person at your open house – that is what special feature cards are for! Yes, the special feature cards are factual (feature-based), but if you have never utilized these before, you might be surprised at how much these slow down potential buyers and get them asking questions, giving you the opportunity to learn more about them and how you might frame up benefit statements.
In fact, I once sold a house I was holding open to a couple based on my having a special feature card which included all the details about a furnace that had just been installed. The couple had been in the garage for awhile in discussion, and the wife finally came to me and started talking about the trouble they had just gone through with their current furnace. She told me that they were trying to decide between that house and another, but she thought they would move forward with purchasing that home based on the new furnace. Because she shared that information with me, I was then able to discuss those benefits to her, but we may not have gotten that far without those special feature cards. In fact, the wife had liked another house better, meaning if I hadn't shown that feature, I may not have sold that home that day.
Today's buyer wants to hear all the possibilities that come with the home and it is your job to present them. Think features and benefits – not just facts. Facts inform, but features and benefits sell home.
The agent today that learns how to showcase features and benefits during their open houses is sure to see a dramatic increase in their ability to convert and close clients. When listing a home and holding it open, first make a list of all the wonderful features that home has. Then create the benefit of that feature by asking this simply question… "so what?" Why does this feature matter? When you have answered this question about each feature you have just made an invaluable list of all the benefits of this home and that is what buyers want showcased to them today.