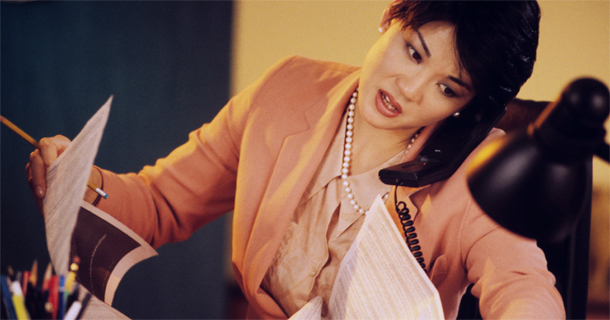 For almost five years agents have found themselves working in markets where sellers' homes sat on the market for extended periods of time as buyers sat on fences. The market was slow to say the least and the buyers and sellers were slow to make decisions. Fast forward to 2013 and some agents in some markets find themselves in markets moving so fast that some buyers can't even write offers fast enough to have them presented. By the time they have made their decision to buy a particular home that home is already in escrow.
There has been a definite shift in real estate markets across the country. And with those shifts there is a need for agents to adjust how they operate their business so they don't get left behind. And for those agents who aren't experiencing this fast paced market it is still critical to pay particular attention to the changes in your marketplace so you can identify opportunities in your market.   
The one thing that is critical for agents to do when their market speeds up is to continue their marketing and follow up efforts. Many agents find themselves overwhelmed by the fast pace of the market and because of this they put aside the key elements of business building and instead focus only on business at hand. And while business at hand might be what brings in your next commission check, it does not lay the groundwork for a business that will bring in consistent leads for the future.
Agents today need to remember that in the same way a market can speed up, there will also be periods when that market cools down. This is just how the real estate market works. And when the market eventually slows down an agent who has not maintained consistent business building activities will feel the backlash. Tomorrow's client comes from today's marketing and follow up. These are two areas of your business you just can't afford to put aside while you are busy with today's clients.
If you are an agent that struggled without enough business during a slower market and are now relieved that the market has picked up, don't assume that your business will continue at this pace forever. Markets change and agents need to be priming their business pump, so their business will be healthy and strong no matter what market is on the horizon.
Here are the 3 key things every agent needs to be focusing on to keep their business growing and to ensure a consistent flow of income.
Follow-up to sphere database – this is the cornerstone of a strong business and is often the first thing to go when agents when they get busy. But remember that follow-up is the gasoline of your business and without "filling up" you will most certainly run out of gas.
Marketing strategy – every business needs a strong marketing strategy that will bring in new business. Lead generation campaigns, branding, buyer and seller packages are all examples of marketing efforts that can help you convert more clients. New business is essential for growing your business and a strong marketing campaign can help you get there.
Client care – when markets speed up client care can tend to go down as agents find themselves struggling to get everything done in the time they have. Don't fall victim to this! Instead be proactive and take the time to make the time. This could be the single most important thing you do to safeguard your business against future declines.
So, enjoy the positive changes in the market, but don't forget that the core of your business comes from great client care, exceptional follow up, and strong marketing. Remember to keep this front and center so you can enjoy a thriving business in any market.