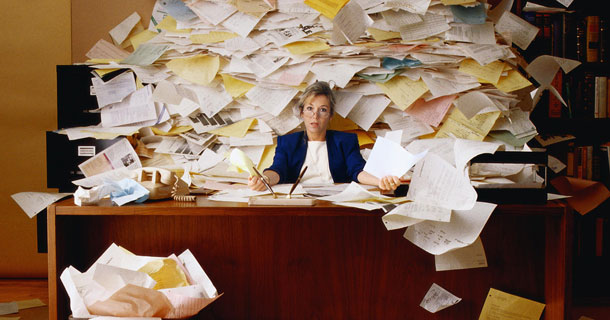 Over the last several weeks, my teaching schedule has been pretty full. I had EVOLVE students graduate, met with my ENCORE group, taught classes on Open Houses, Pricing, Lead Generation, and new tricks to follow up with leads in your pipeline.
As you can imagine, I have A LOT of information and ideas to share. And inevitably at the end of the day, many of my students look a bit overwhelmed. Why? Because they want to implement every single idea I presented in class into their business and they want it done last week. Excitement quickly turns to being overwhelmed.
I can see it in their eyes. So I make it a point to wrap up and ask an important question: "What is the one idea you learned today that you will take back and implement in your business?"   
Do I want everyone to implement everything? Of course! But I also know that if I don't ask that question, most of the agents who attend will wind up implementing nothing … because they haven't been able to narrow down the one thing that will have the most impact on their business. And then they just give up.
It could be creating a community open house board, implementing the Potential Income Tracker, or even simply picking up the phone and letting your database know you are sending them some real estate market information. It could be something as simple as creating a rule around the type of buyers you will work with. But the key is to find that one thing that you need to change now.
An agent in my class yesterday made me a deal that he would implement a "Tour of Homes" book at his next open house and would be in contact with me with the results. I cannot wait for that email. If he implements that one thing and it results in even one more client connecting with him at each open house, do you know what kind of impact that will have on his business?
People want to see change in a big way. But if you focus on evolution, not revolution, you will see results.
So why am I advocating focusing on one single thing when I am rolling out my upcoming two day Safari event – which will be chock-full of ideas?
Because my Safari events are designed to dig deeper…
I am so excited to be rolling this out! This new Safari is entitled "You-nique Technique: Five Steps to Thrive". This isn't so much of a class as it is a business-designing workshop. This Safari will help you create a road map with structured "one-things" along the way. In fact, we will show you how to "one thing" your way to a success!
But this workshop is only open to 50 people and we already have about 40 spots taken! If you would like to join us, you don't have a moment to lose. The workshop is free ($150 if you would like clock hours which are currently pending).
Here is what you need to know:
Dates: June 5th and 6th 9:00 am – 4:30 pm
Where: Hilton Garden Inn in Issaquah, WA
Free! ($150 for clock hours – currently pending)
I urge you to attend if you can. Even if you are out-of-state, please consider planes, trains, or automobiles and get here. It could be the two most important days of your real estate career.
If you can't join me, I ask you to think about your one thing… What is it? And what will you do about it? Please feel free to tell me your one thing in the comments area below and I will respond.