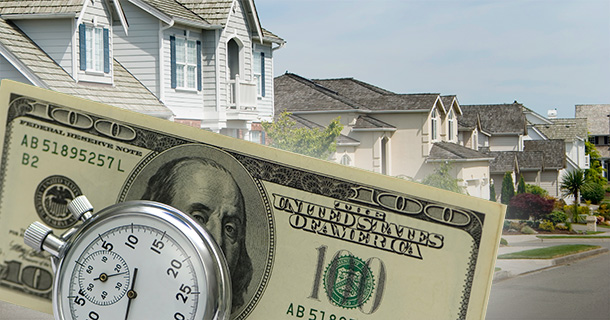 Welcome to 2014! I love this time of year – so full of promise and dedication to making some changes in your business! I am thrilled about what is coming up for our industry in 2014. My research shows that this will be another strong year and you need to be ready!
What are you resolving this year for your business? Make more money? Have more time off? Finally get your systems in place? Create a buyers package? Believe it or not, I have one simple system that you can introduce into your business today to make all of these resolutions happen. It is completely free!
It is called the Hour of Power and it is the one tool I have found that keeps me – and my clients – focused on the tasks that build businesses, not just one the tasks that we need to do to keep our businesses going.
Agents are very skilled at putting out fires: transaction fires, buyer urgency fires, listing fires, etc. But when it comes to doing the tasks that we need to stay on track with those resolutions – such as taking an hour to rewrite a bio for a buyer package – agents fall flat because all their time and energy has been spent putting out fires.
Believe me when I say that the key to taking your business to the next level is devoting time every workday to get those tasks done that will provide you with improved systems and more money as a result.
For example, let's use the example of getting a buyer package done. Creating a template and content for this may seem like a daunting task – one that would take several days. But imagine you had a dedicated time each workday for whittling away at it. It could be done in as little as a week and that could be a task you could check off your list!
My system for having that time every day – the Hour of Power – is just that. 60 minutes once a workday to power through the tasks I need to keep my business fresh and improving. I have a list of tasks that I need to focus on and I keep moving through those as I get them done.
I have several Hour of Power "dos" and "don'ts" to stay on track:
Do focus on tasks that will help build your business
Don't focus on "putting out fires" tasks – those will get done anyway
Don't have your email open
Do find a time when you are not going to be disturbed or the phone is going to ring
Do have a system for keeping your tasks on track such as a special Hour of Power project book
Do schedule the Hour of Power for the same time every day if possible. Good habits are easier to establish this way.
I do my Hour of Power at 4:00 in the morning. Yes, 4:00 AM! This is a time before my kids are up and about and my day progresses so much better when I get my tasks out of the way. Then the rest of my workday can be focused on putting out fires. Others find an evening Hour of Power to be a better fit for their schedule. The key is to find a consistent uninterrupted time.
Ready to learn more? I created a special video to show my clients what MY Hour of Power is like:
So whatever your business resolutions, start down the road to success with an Hour of Power. You won't believe the difference this can make in your business … and your personal life!
Oh, and if you haven't given much thought regarding business planning for 2014, I invite you to take a look at my hot-off-the-press Business Blueprint Center! It is chock-full of everything you need to establish your systems for database follow-up, lead generation, following up with potential clients and more! Includes one year of my Club Zebra PRO membership (a $539 value), your business planning workbook, eleven lead generation guides, several hours of how-to videos and more! The Business Blueprint Center is regularly priced at $497 (valued at $829), but can be yours during the month of January for $297 – a $532 savings! Click here to find out more!