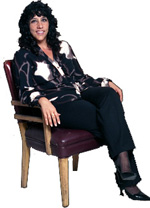 Q:  Denise, I took a look at my time, and was surprised to see that I may be wasting a lot of time chasing online leads that don't go anywhere. But I am afraid to get rid of my online lead generation system. I am spending hundreds on this every month. What do you recommend?
A:  First and foremost, good job on analyzing your time. That is the first step in having more control over your schedule and will give you the ability to get your business-building tasks complete.
If you are taking care of your database each and every month, are taking special care of your past clients every year, and are taking care of the potential clients in your pipeline, ask yourself if there is something more powerful you could be doing to convert the people that come to you through online lead generation system. Then if you have done that analysis and decided that these leads are not quality leads and it is time to move on, determine what other forms of lead generation you are going to do instead. Geographical farming is tried and true if you can find an area with good turnover.