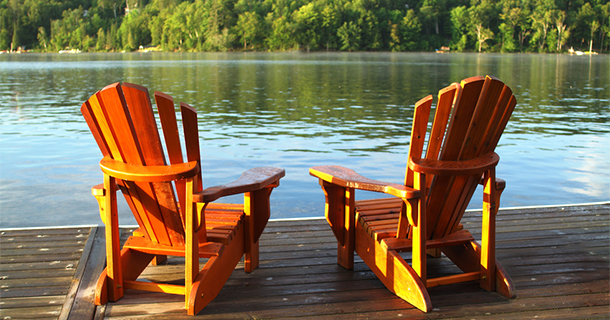 Today brings us to part three in our series on the changing face of real estate: lifestyle living. To access the other two weeks please click here: Part 1: Micro-Housing and Part 2: Generational Housing.
This final, and probably the most important, topic in this series on how real estate needs are changing shows how housing needs are changing dramatically due to lifestyle choices. In particular, Baby Boomers are really taking initiative when it comes to housing and they are not afraid to name and claim what they really want – even if others perceive it as a bit on the extreme side.
For example, Baby Boomers are now thinking about what they want out of life and how their housing can support that. For example, a Baby Boomers may have may have accepted for years that their suburban home has a small deck off the back, but now they are now pulling out the stops for a bigger deck, either through buying or remodeling. Not only does that Baby Boomer want a bigger deck, but they are also adding an entire outdoor entertainment area. Other ways Baby Boomers are adjusting their home to fit their lifestyle include: renovating homes to bring the outside in, installing the gourmet kitchen they have always wanted, or creating a master spa retreat.
The above are just a few examples of how Baby Boomers are changing floor plans, but location is extremely important to them too. Some are opting to make the switch to a hip urban lifestyle rather than the suburban one they have been living in for the last 20 or 30 years. Grandparents are moving across the country be nearer to their children and provide care for grandchildren. Some Baby Boomers are even thinking about their sports and hobbies and how they can take those to a whole new level. For example, someone who enjoyed a once-a-week skiing lifestyle while they were working and raising kids may now decide to move somewhere like Vail for a full-time skiing lifestyle. Another who used to only kayak once in a while may now be looking for a waterfront home so that they can take their kayak out every morning.
While Baby Boomers are driving this trend, it is also taking hold in other segments of the population. There are people who are shunning traditional work environments and are choosing to live where they want first and then building their career around that. Freelance writers, programmers, designers, and consultants are examples of careers that are easily done from anywhere.
If you have a client who is ready to take the next step to find a living situation suited to their "wanted" lifestyle, be aware that your clients may not know exactly what they want yet or how they are going to get there. If you have a couple, they may have shared their, "wouldn't it be great if…" statement with each other, but they just don't know where to start. They may not know what they should be looking for or even what a reasonable budget is for what they want. Therefore, the typical questions like, "What is your budget?" or "Where do you want to live?" do not apply here. Not at first anyway. If you are sitting across the table from a client ready to make a big life change, take the time to dream with them. Learn about why they want to move, what is really important to them and figure out what they may be willing to give up in order to get there.
For example, one of my coaching clients this past week has a couple in their potential income tracker (their business pipeline) who has been talking about moving for about a year now. The agent knows that the wife wants to move closer to her adult children and grandchildren (in one town), the husband wants to move closer to his adult children (in another town many miles away). They also want to stay close to an urban center and he is interested in living on a golf course.  Talk about lifestyle living! However, they also have a budget that they need to stay within and the agent was having trouble helping them determine their next move. Our advice to the agent was to help this couple visualize what was available and the different price ranges. For example, we pointed out that the husband wanted to live on the golf course, but perhaps he would be willing to negotiate on that point. Does he need to actually live on the golf course? Would having a view of the golf course be acceptable? What about living in a golf course community? Once this agent can learn the most important sticking points for both the husband and the wife, they will be of better service to both the husband and wife. Furthermore, our agent could also find out just how far each was willing to drive to be near their kids by asking, "Is a 15 minute drive acceptable?" "What about a 25 minute drive?" "Would a 25 minute drive be acceptable if it saved you $75,000?"
By pre-qualifying your clients using the words "tell me," you can help draw out your clients' true motives and incentives:
"Tell me" why this location is so important to you.
"Tell me" how close you need to be to this location.
"Tell me" what you won't live without.
"Tell me" what you can compromise on to get something else that is more important.
This dialog will help your client open up and share with you what they really want and need. That will allow you to feel confident to do the footwork to find it.
This is what lifestyle living is all about and today we are seeing an increasing number of people who are not moving because they need to, but because their preferred lifestyle is what leading them to  it.